At least 40 people have died after a boat carrying mostly sub-Saharan African migrants sank off the coast of Libya.
Rami Kaal, a spokesman for the Libyan ministry of interior, said on Sunday that 51 other migrants were rescued from the vessel after it got into difficulty around 37 miles (60km) east of Tripoli, Reuters reported.
The disaster is the latest in a series of migrant boat tragedies that have claimed the lives of several hundred people in search of better lives in Europe.
Libya's porous borders with several neighbouring sub-Saharan countries and its proximity to Italy and Malta across the Mediterranean Sea have made the North African country a popular transit route for African migrants attempting to reach Europe.
Many migrants pay more than $1,000 (£593) to criminal gangs to pay their sea fare from Libya.
With an ill-equipped coastguard, navy and armed forces, the Libyan government struggles to deal with the problem, and has appealed for more help from western partners to try and stem the flow of migrants from Libya to Europe.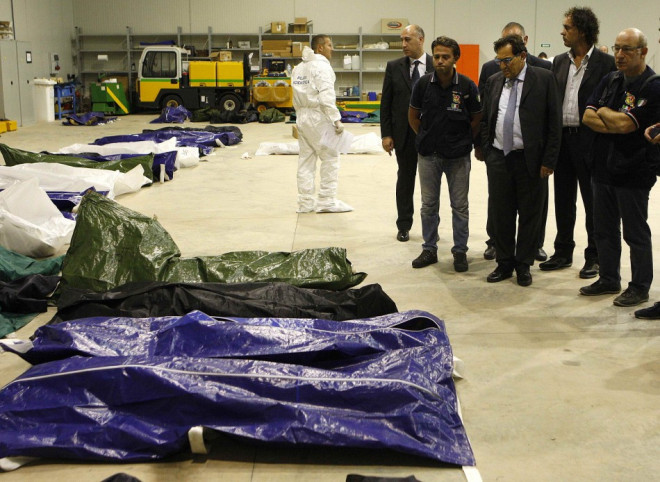 Libya's interim interior minister Salah Mazek warned that Tripoli could "facilitate" the passage of illegal migrants from North Africa to Europe unless the European Union helps the Libyan government combat the problem.
"With regards to illegal immigration, I am warning the world and the European Union in particular, that if they do not shoulder the responsibility with us, the state of Libya will take a position on this matter that could facilitate the quick passage of this flood of people through Libya since God has made us a transit point for this flood," he told a news conference on Saturday
"Libya has paid the price, now it's Europe's turn to pay," Mazek added.
More than 22,000 migrants have arrived in Italy since the start of the year – 10 times more than the number that arrived during the same period in 2013.
In March, Italy's navy rescued more than 4,000 migrants from overcrowded boats in the Mediterranean Sea south of Sicily in just four days.
In October last year, over 300 African migrants died when a boat carrying them from Libya to Italy sank off the Italian island of Lampedusa.
The deaths prompted European Commissioner for Home Affairs Cecilia Malmström to call for major search and rescue patrols by the EU's Frontex border agency to intercept migrant boats.