Lebanon scraps 'marry your rapist' law that allowed offenders to escape punishment
Lebanon becomes the latest Arab nation to repeal the law that was dubbed as something "from the Stone Age".
Lebanon on Wednesday (16 August) became the latest Arab nation to repeal a provision in its penal code, dubbed the "marry your rapist" law that allowed offenders to escape punishment by marrying their victims.
The move has been highly applauded by women's rights activists, who for a very long time had been pressuring the government to abolish the law, contained in article 522. The provision of the law dated back to 1943. It was practised in the country especially among conservative families whose chief aim was to preserve the family's so-called 'honour'.
Article 522 of the Lebanese penal code stated: "In the event a legal marriage is concluded between the person who committed [crimes including rape, kidnapping and statutory rape] and the victim, prosecution shall be stopped and in case a decision is rendered, the execution of such decision shall be suspended against the person who was subject to it."
Minister for Women's Affairs, Jean Oghassabian, who supported campaigns to scrap the law, described it as something "from the Stone Age".
"This is definitely a step that needs to be celebrated for all women in Lebanon," Roula Masri of a local NGO Abaad told the Thomson Reuters Foundation.
Lawmaker Elie Kayrouz, who backed ending the law, also called for other clauses in the penal code to be amended to ensure more protection for women and children.
Marital rape and child marriage are still legal in the country.
"This is a very positive and long-overdue development for the protection of women's rights in Lebanon," Bassam Khawaja, Lebanon researcher at Human Rights Watch, told Reuters.
"At the same time in Lebanon, there are several long overdue women's rights developments that we still have to tackle. So parliament should ... immediately pass legislation to end marital rape and also child marriage, which is still legal in Lebanon," said Khawaja.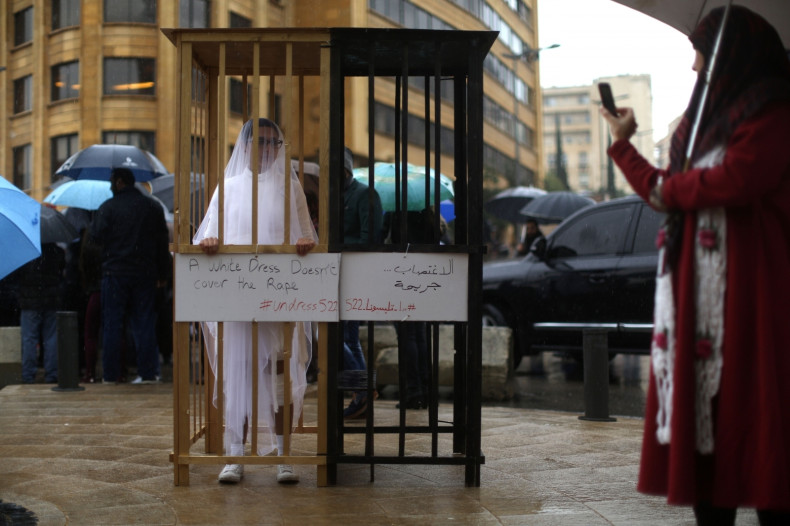 A Facebook post has also warned that the effect of article 522 "continues under Article 505, which involves sex with a minor who is 15 years of age, as it does through Article 518, which concerns the seduction of a minor with the promise of marriage".
In December 2016, Lebanese activists started staging protests calling on parliament to repeal article 522.
The Abaad group launched a campaign – which was often graphic – against the law, officially known as 'A White Dress Doesn't Cover the Rape'.
The campaigners had organised a protest earlier this month as well, where they hung white wedding dresses from nooses on the capital city Beirut's popular seafront.
Countries that have abolished the law
Abolition of the law in Lebanon comes on the heels of Jordan scrapping a similar provision earlier this month. Legislators in Jordan narrowly voted for the repeal, with some arguing that victims of rape would be protected from social stigma if they married their abusers.
Tunisia also passed a law in July to protect women against violence which included scrapping a similar "marry your rapist" clause.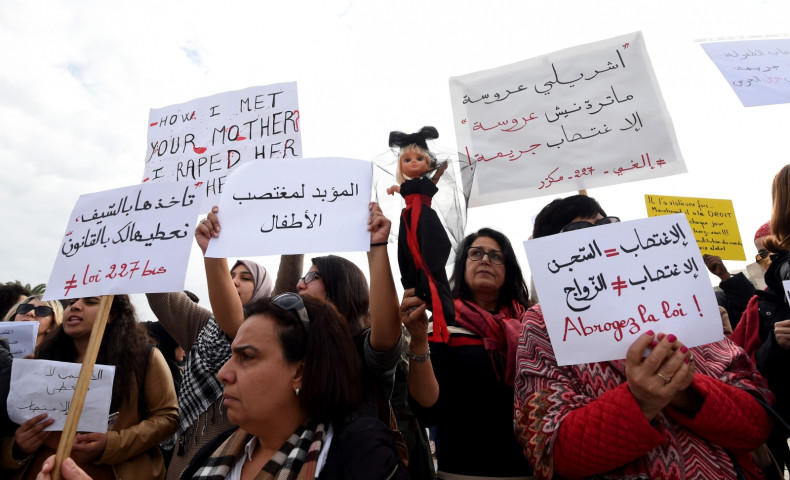 Morocco repealed its law in 2014 following a teenage girl's death who took her own life, and the attempted suicide of a 15-year-old, after they were forced to marry their rapists.
Egypt abolished its law in 1999.
Countries retaining rape law loophole
However, in countries like Algeria, Bahrain, Iraq, Kuwait, Tajikistan, Syria, Libya and the Philippines, rapists are allowed to get away for the criminal act if they marry their victims, according to Reuters which cited the global campaign group Equality Now.