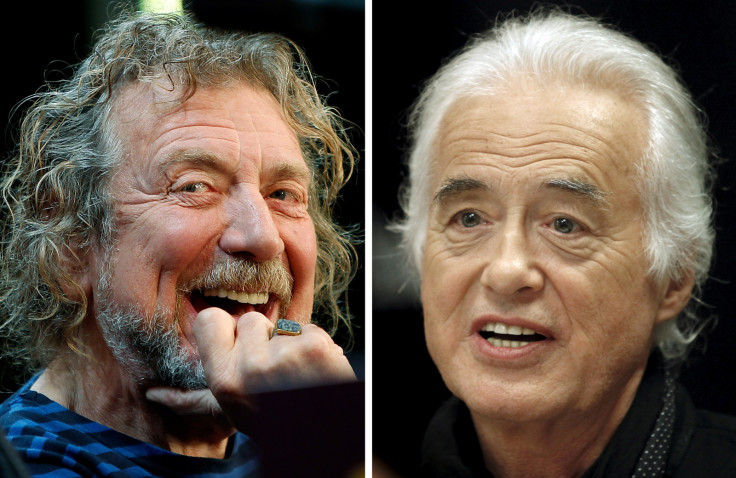 Rock n roll history could be changed forever as legendary rock band Led Zeppelin head back to court. A trial, which resumes on 21 June, will determine whether band members Jimmy Page and Robert Plant stole a riff featured on their classic song Stairway To Heaven from another songwriter.
Filed in 2014, the copyright lawsuit claims that Led Zeppelin rockers Page, 72, and Plant, 67, had heard Spirit's song Taurus before writing their 1971 single Stairway To Heaven and therefore copied the chord progression. In the latest development in the ongoing court case, lawyers for the British musicians have asked the judge to dismiss the lawsuit entirely claiming the prosecution have failed to make a legitimate argument for plagiarism.
As both sides await the court's decision from Judge R Gary Klausner, IBTimes UK looks back at the key moments in one of music's biggest copyright lawsuits.
January 1968: US rock band Spirit, consisting of late guitarist Randy Wolfe, write and record their instrumental single Taurus.
December 1968: Led Zeppelin performed as the opening act for Spirit at the band's Denver show on their US tour.
November 1971: Led Zeppelin release Stairway To Heaven on their untitled fourth album, commonly known as Led Zeppelin IV.
May 2014: Spirit bassist Mark Andes and Michael Skidmore, trustee of the estate left by guitarist Wolfe, file a lawsuit against Page, Plant and Warner Music accusing the musicians of the "falsification of rock n roll history". In the legal documents, the plaintiffs demand that the Led Zeppelin IV album is re-released and the credits amended.
The lawsuit says of the song Taurus: "Little did anyone know at the time, 17-year old Randy had created what would become some of the most famous guitar work in the history of music." The plaintiffs add: "This is hardly the first time Zeppelin has been accused of lifting their most famous songs." Accompanying the documents are 17 songs presented as evidence of the band's history of plagiarism accusations.
Listen to Led Zeppelin's Stairway To Heaven
May 2014: Page responds to the lawsuit in an interview with French publication Liberation, describing the accusations as "ridiculous".
October 2014: Lawyers for the Led Zeppelin rockers attempt to have the case thrown out on the basis that they are "British citizens residing in England, own no property in Pennsylvania and have no contacts with Pennsylvania". However, a judge ruled against their motion.
May 2015: The case is moved from Philadelphia, where the lawsuit was filed, to Los Angeles, California.
February 2016: In a written declaration filed with the court, Page states that while he toured with Spirit and owned some of their albums, he had not heard the song Taurus until the lawsuit was lodged. Page said according to The Wrap: "Prior to hearing a recording of Taurus in 2014 in connection with this matter, I have never heard Taurus or even heard of it. I am very good at remembering music and am absolutely certain that I never heard Taurus until 2014."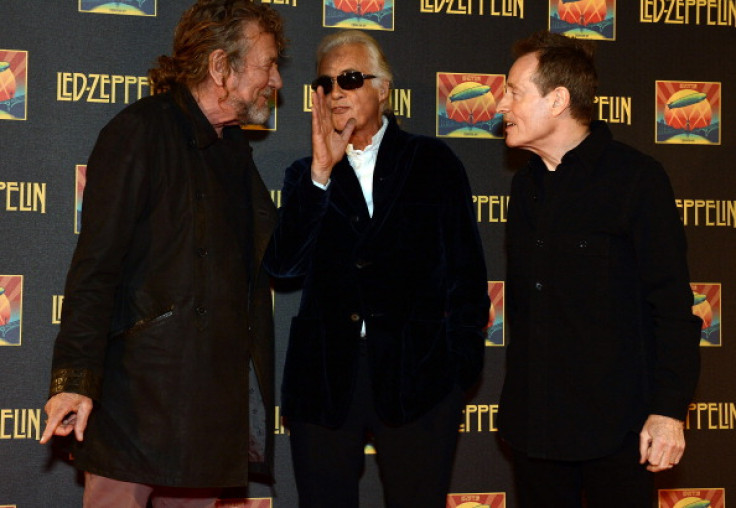 April 2016: Despite many objections from Led Zeppelin's legal team, a judge ruled that the copyright case would go to trial.
April 2016: Reports claim that lawyers for Andes and Skidmore said their clients were willing to settle the case for $1 (67p). However, it was said that Wolfe would need writing credits and royalties from Stairway To Heaven.
14 June 2016: The trial begins in Los Angeles and jury selection is completed.
15 June 2016: Page testifies on the stand and a risk of mistrial occurs after the plaintiff plays a video clip that was not previously submitted into evidence.
16 June 2016: Page appears on the stand again and admits the chords on Stairway To Heaven are similar to the song Chim Chim Che-ree from Disney film Mary Poppins.
21 June 2016: Trial expected to resume in Los Angeles.
Listen to Spirit's Taurus: