A court has ruled that rock icons Led Zeppelin did not plagiarise the opening riff of their 1971 classic rock anthem, Stairway to Heaven, having been accused of drawing from Spirit's 1967 song Taurus.
A Los Angeles jury unanimously cleared the legendary British rockers of plagiarism charges on Thursday (23 June), stating that the introduction of Spirit's track "was not intrinsically similar" to Stairway to Heaven's opening.
Following the verdict, band members Jimmy Page and Robert Plant issued a statement saying: "We are grateful for the jury's conscientious service and pleased that it has ruled in our favour, putting to rest questions about the origins of 'Stairway to Heaven' and confirming what we have known for 45 years. We appreciate our fans' support and look forward to putting this legal matter behind us."
The band's record label added: "At Warner Music Group, supporting our artists and protecting their creative freedom is paramount . We are pleased that the jury found in favour of Led Zeppelin, reaffirming the true origins of 'Stairway to Heaven.' Led Zeppelin is one of the greatest bands in history, and Jimmy Page and Robert Plant are peerless songwriters who created many of rock's most influential and enduring songs."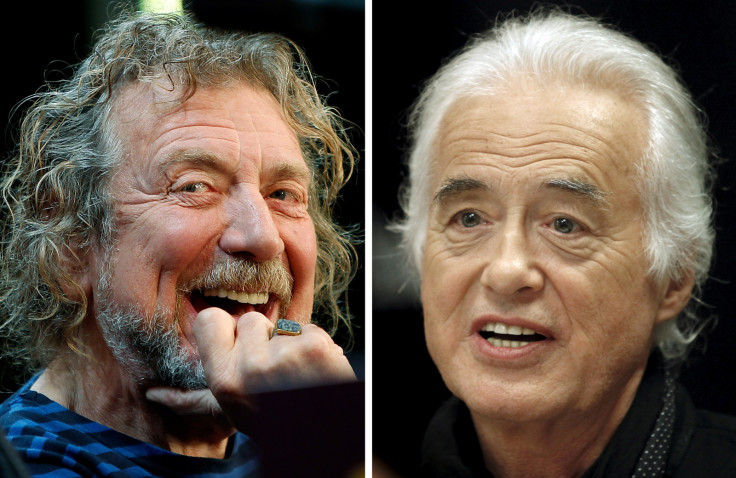 Filed in 2014, the copyright lawsuit was brought on behalf of Spirit's late guitarist, Randy Wolfe by Michael Skidmore, a trustee for Wolfe, who was Spirit's guitarist and composer of Taurus.
Appearing in court, Spirit's bassist Mark Andes claimed that Led Zeppelin front man Robert Plant heard Spirit's song when the two bands toured together between 1968 and 1969. He recounted an evening when the band played on the same bill in Birmingham.
However, Plant who also testified in the week-long trial, said he had no recollection of that night 40 years ago and denied he had been influenced by the track. It was alleged that Wolfe, a founding member of the group, who died in 1997, had commented on the similarity between the two tracks. However, guitarist Jimmy Page contended that Wolfe was a hired songwriter and had no claim to copyright, Sky News reports. Stairway To Heaven is one of the most successful rock songs of all time.
The defence also explained that the chord progression in Stairway to Heaven has been commonly used in compositions for the last 300 years. The British band have previously been subject to plagiarism claims and were earlier ordered to alter the credits and pay royalties for songs such as Babe I'm Gonna Leave You and Whole Lotta Love, BBC News reports.
The case comes after a recent case Marvin Gaye's family won a landmark copyright lawsuit against Robin Thicke and Pharrell Williams over their single Blurred Lines. In 2015, Gaye's estate was awarded $7.4m (£5.2m) in damages.