EXCLUSIVE: Ledley King Discusses Coaching, Townsend, Dawson and Tottenham's Title Chances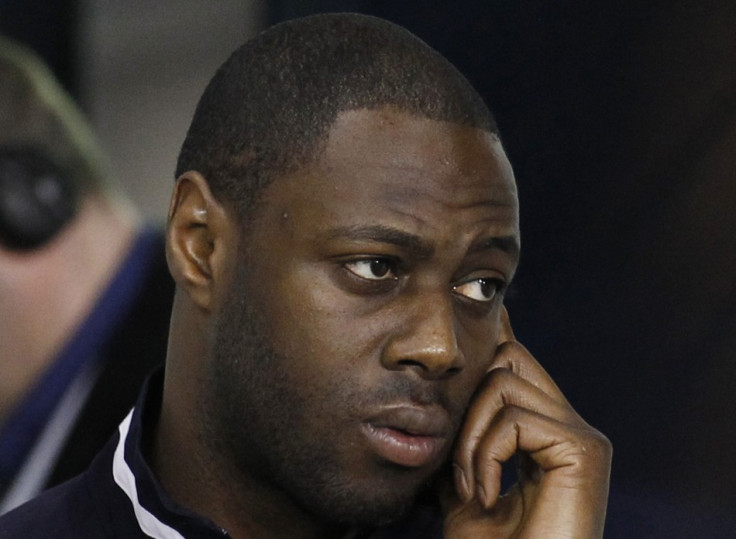 Former Tottenham Hotspur captain Ledley King has revealed his surprise at Andros Townsend's emergence for club and country but admits the 22 year old's performances are testament to the north Londoners' fruitful youth system.
Townsend scored on his England debut against Montenegro before netting his first Tottenham goal against Aston Villa on Sunday. Last week, his impressive form was rewarded with a four-year contract keeping him at White Hart Lane until the summer of 2018.
Following eight loan spells away from Spurs, Townsend flourished while at relegated Queens Park Rangers last season and is now first-choice under Andre Villas-Boas and seemingly destined to be included in England's World Cup finals squad next summer.
While King has been amazed by Townsend's recent improvement, the 33 year old has praised a Tottenham youth structure whose Under-21 side reached the inaugural Premier League final and Under-19 team were knocked out at the quarter final stage of the NextGen Series.
"I'd definitely seen enough of him to know that he would be a player for the future and a kid that needed an opportunity to show his talent," King told IBTimes UK.
"He's always had that hunger and desire; you can see that in his play. He's got no fear, he wasn't scared to take a rollicking from some of the older players because he believes in what he is doing and it's for him to figure out when to pass and when to take players on and shoot.
"He's under a good manager now, he's got people around him, he's getting older and we've seen what that's done to his game. He's had the experience of being on loan and playing and learning his game.
"I was a little bit [surprised] with how quickly he has grasped international football as obviously that is the height for any player to play for his country.
"I've not been around him for the last couple of years in terms of being on the training ground but what I am seeing is him maturing from a few years ago. He's got that hunger and he's prepared to beat a man and that's refreshing to see.
"Tottenham have always had players coming through it's just about being given the opportunity," he added. "Obviously we've seen Steven Caulker come through, Andros, Tom Carroll and there are other kids.
"If they get the opportunity they can show how good players they are. It's not a surprise to me that the club are managing to produce players good enough for the first team even though the money that is being spent.
"There is a great youth structure at the club, the youth team has been doing very well under great guidance."
Upon the premature end of his playing career, King has embarked on coaching coupled with his ambassadorial role at Tottenham. Currently studying for his Uefa B Licence alongside captain Michael Dawson, King is hoping a role at the club's Enfield training base follows.
"It's enjoyable to take everything back, almost back to the beginning to when I was in the youth team," the former England international admitted. "It's good to learn from different people and different coaches because the playing side and coaching side are two totally different things.
"I wanted to take it back to the beginning and build my way up so I can get a sense of what I'm doing before I get into anything.
"I've been at the club a long time and I love the club, hopefully if I can enjoy what I am doing in terms of the coaching and I'm good enough then possibly there could be an opportunity but again I'd have to prove myself.
"The opportunities would perhaps come lower down within the youth. For me it's a way off and at the moment I'm trying to feel whether I have the passion for it. Not every ex-player wants to be a coach. I'm just trying to see if I enjoy and if I do I'll put myself into it 100%."
A coaching duo of King and Dawson might make Spurs fans weak at the knees but for now the latter is enjoying being reborn in the Tottenham first-team under Villas-Boas. The Portuguese boss attempted to sell Dawson to QPR last August but since then the 29 year old has staged a stunning about-turn.
Now a central part of a Tottenham defence which is the second meanest in the Premier League this season, Dawson recently signed a new three-year deal and King isn't surprised by such a dramatic change in fortunes.
"I obviously know Daws well and I was disappointed at the beginning when it was looking likely he would move but I always felt if he had the chance he would prove to the manager.
"At that stage he hadn't played any football so I was confident that once he got on the pitch and showed what the club meant to him, he's always had a great rapport with the fans, and I knew that would come out and that's what happened."
Following a summer where seven new signings offset the sale of Gareth Bale to Real Madrid, Tottenham's decent start to the campaign where they trail league leaders Arsenal by just three points means they are considered contenders for a first league title since 1961.
Expectation of silverware was not a pressured position King often experienced during 13 years as a professional and while he admits to not being envious of Tottenham's current position, he believes he has played a role in guiding the club to their current status.
"I would love to have been competing for the league and that was my dream and my ambition to one day make Tottenham a club that would be competing at the top end of the table.
"I'm happy that I played a part in helping them get here and their progression. It's difficult to go from a team that is finishing sixth, seventh and eighth to winning the league.
"I was part of the progression which got the team in the top four and now it's for them to make the next step."
Ledley King was speaking at the London Sports Writing Festival. www.londonsportswritingfestival.com.
© Copyright IBTimes 2023. All rights reserved.