Former Tottenham Hotspur captain Ledley King feels the club will launch a genuine bid to win the Premier League title within two years.
Spurs have notably closed the gap to the top four over previous years but trail leaders Manchester United by 20 points, with the north Londoners currently fighting for a Champions League spot.
But King, who retired from professional football in the summer before becoming an ambassador at White Hart Lane, says Tottenham can bridge the gap and contest for a first top flight title for over 50 years.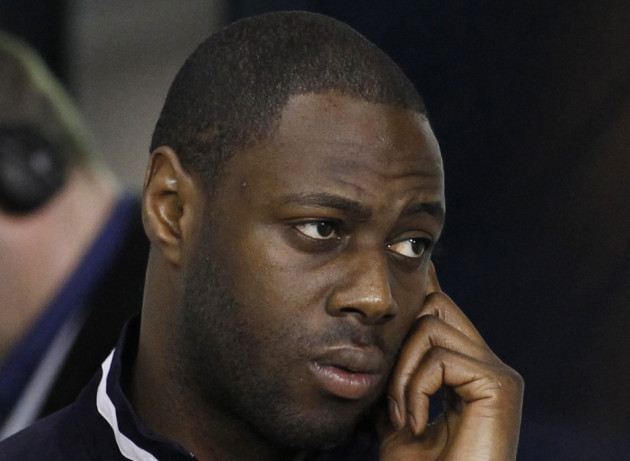 "I rate the current Spurs team very highly," King told BBC Sport.
"I think we've got a young and ambitious manager who's great and is going to do well for the club.
"I think we've got a great group of players at a good age where they're improving all the time and reaching their peak.
"The way the team are progressing at the minute, hopefully in the next year or two they will be really challenging for the Premier League."
Of immediate concern is Tottenham's hopes of qualifying for the Champions League, a tussle in which they lead Arsenal by four points, but after three successive defeats the initiative has swung the way of The Gunners.
"Hopefully this season we will finish in the Champions League places and then keep doing that," King added.
"It's a big club and you've got to make sure it's not just a one-off, you've got to keep doing it. Hopefully we can qualify this season and continue doing that for the future."
However, regardless of the outcome, Tottenham will remain in Arsenal's shadow in terms of their financial and commercial impact, but the club are hoping to cut the gap by moving into a new 56,000-seater stadium with their current ground being demolished in 2016.
King, who has previously claimed that Spurs' hopes of signing some of Europe's best players relies on them moving into a new stadium, says it will be sad when the club depart White Hart lane, but that they must react to the current climate.
"We have to keep moving with the times," he said.
"Ours is a great stadium and I'll be sad to see it go but we've got so many fans all over the world and it would be nice for more fans to come and watch the team play.
"The new stadium will be next door, here on White Hart Lane, which is important."