The mother and fiancée of Lee Rigby were left visibly distressed after they heard graphic evidence of a serving soldier's alleged murder on a London street.
Aimee West and Lyn Rigby came face to face at the Old Bailey with murder accused Michael Adebolajo, 28, and Michael Adebowale, 22.
According to witness statements read out by prosecutor Richard Whittam, Rigby looked like a "young man coming home from college" when he was mown down by a car and almolst decapitated in a bloody knife attack in southeast London in May.
One witness said that he was so haunted by what he had seen that he was unable to sleep for two weeks afterwards.
Amanda Bailey was one of the first bystanders to reach Rigby after the incident in Woolwich.
She said: "The car sped up and went straight towards the young man. He didn't seem to mind the car or notice at all."
After he was run over, she said that she rushed toward him. "I could see that his eyes were still open but they looked frozen. He wasn't moving or making any noise.
"I thought that he was dead or in shock. I couldn't see any visible injuries on him."
Bailey described her shock when she realised that one of the occupants of the vehicle that had struck Rigby was not coming to help him - but had drawn a meat cleaver.
"I thought that he was reaching for a phone to call an ambulance or the police, so I stopped trying to phone the police. I thought 'don't worry, he's doing it'. I was shocked when I saw that he had a knife."
She described the bloody attack carried out on Rigby as he lay in the road.
"He was using a lot of force to hack at the young man's neck.
"I was so shocked all I could do was sit there and stare. I couldn't believe what was going on. He was determined and he wasn't going to stop. He didn't care. It was broad daylight and this man didn't care.
"The whole incident took about two minutes but I can't be sure. It felt like a lifetime."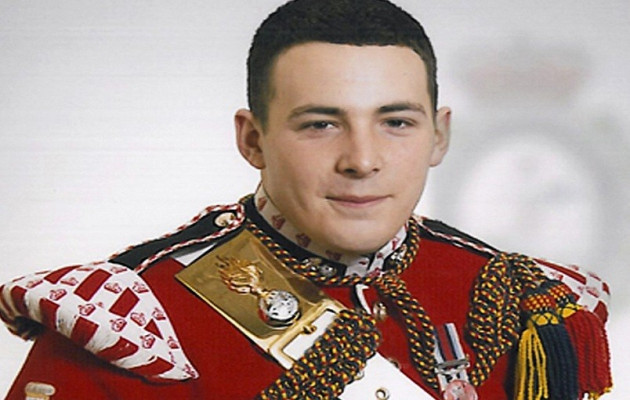 Saraj Miah was talking to a shopkeeper nearby when events unfolded in front of him.
"I thought that the two black men with knives were going to kill him. I told them not to kill him. They did not listen to me," Miah said.
Shopkeeper Ibrahim Elidemir tried to protect other bystanders by locking them in his shop.
"The incident has affected me very badly. It made me feel very sad. I was very frightened and very scared at the time," he said.
Adebolajo and Adebowale deny murder. The trial continues.