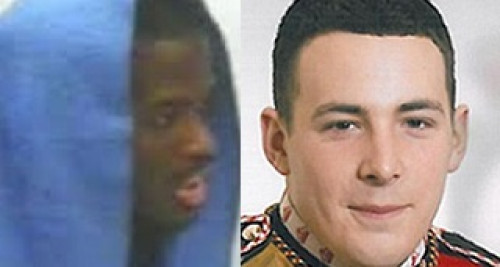 One of the suspects accused of murdering Fusilier Lee Rigby has been told that his "soldier of Allah" claim is not a defence for murder.
Michael Adebolajo is accused of killing the soldier in broad daylight on the streets of Woolwich last May.
Adebolajo, 28, and co-accused Michael Adebowale, 22, both deny murdering Rigby. Adebolajo had told the Old Bailey that he was a soldier in a war and that he considered al-Qaida his "brothers".
Judge Justice Nigel Sweeney told the jury that Adebolajo's claim that he killed Rigby on behalf of Allah did not amount to a defence in law.
Sweeney said: "I have ruled that nothing he [Adebolajo] said in evidence, in short that he was a soldier of Allah and was justified in doing what he did, amounts in law to a defence to this count.
"That said, the onus remains on the prosecution to prove, so that you feel sure, the required elements of that offence against each defendant.
"It remains open to defence counsel to argue in their speeches in relation to count one [murder] that the prosecution have failed to prove one or more of these elements."
Adebowale chose not to give evidence in his defence.
In his closing statement to the court, prosecutor Richard Whittam QC condemned the "barbarous and indefensible" actions allegedly committed by the accused and said the evidence against them is overwhelming.
Whittam also stressed that "one of the world's great religions", Islam, was not on trial.
He added: "Lee Rigby was slain by a mujahideen [fighter] who struck his neck with a sharp instrument and sawed until his head almost became detached.
"That is how he viewed the first part of his actions. It will be for you to decide the evidence in this case and to consider his acceptance that both he and his co-defendant are responsible for killing Lee Rigby.
"He denies murder and he does not accept the barbarous reality of what they did and the intimidation of the public and all those present.
He added: "The actions of these two men acting together as they did, crashing the car and breaking the back of Lee Rigby and then killing him, is indefensible in the law of this country.
"Killing to make a political point, to frighten the public and put pressure on the government of the day or as an expression of anger is murder and remains murder whether the government is a good one, a bad one or a dreadful one."
The pair are also charged with attempting to murder a police officer. A previous charge of conspiracy to my murder a police officer has been dropped.
The trial continues.