Woolwich Terror Attack: Drummer Lee Rigby Named as Murdered Soldier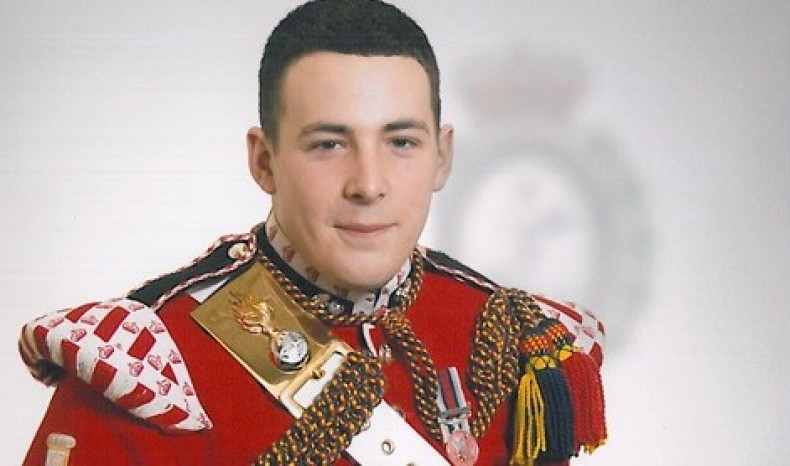 The serving soldier who was killed by Islamic terrorists in Woolwich, south London, has been named as Drummer Lee Rigby of 2nd Battalion The Royal Regiment of Fusiliers.
The Ministry of Defence confirmed that Rigby, 25, joined the army in 2006 and was deployed in Afghanistan, Germany and Cyprus. He was from Crumpsall, Manchester.
Known as "Riggers" to his friends, he was described as a loving father to his two-year-old son, Jack, and an extremely popular member of the Fire Support Group (FSG).
Full tributes have now been paid to the "hero soldier".
Defence secretary Philip Hammond says the entire defence community is "shocked and saddened" the killing of Rigby.
He added: "This was a senseless murder of a soldier who has served the Army faithfully in a variety of roles, including operational tours in Afghanistan. Our thoughts today are with his family and loved ones."
Lt Col Jim Taylor, Commanding Officer 2nd Fusiliers, said: "Drummer Lee Rigby was a dedicated and professional soldier. He was a real character within the 2nd Fusiliers.
"He will be sorely missed by everyone in the 2nd Fusiliers. Our thoughts and prayers are with his family and friends at this incredibly difficult time."
The Royal British Legion said it was "concerned and saddened" to hear about Rigby's death.
A spokesperson said: "As with all deaths in service, but particularly with this terribly distressing incident, we extend our condolences and support to his family, colleagues and friends."
Two men have been arrested. They spent the night under armed guard in separate hospitals as counter-terrorism police investigated the incident.
The men, who remained at the scene for 20 minutes until police arrived, were shot and apprehended by armed officers. The extents of their injuries are not known.
One suspect has been named as Michael Adebolajo. The Metropolitan Police have since raided Adebolajo's family home Saxilby, Lincolnshire.
Saxilby Parish Council said: "We are absolutely shocked that our friendly village has been caught up in this terrible incident. Our thoughts go out to the servicemen."
It is believed Adebolajo had a Muslim name, Mujaahid, which means one who engages in jihad, or holy war.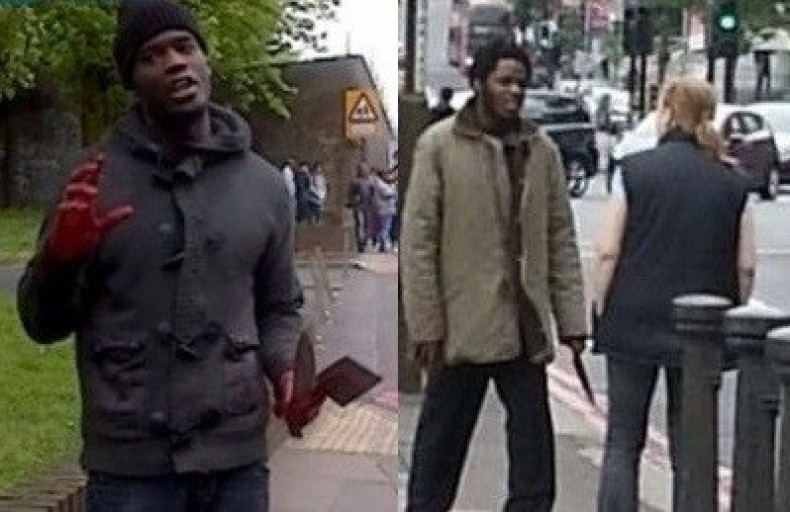 Witnesses described seeing the suspects "chopping and hacking" Rigby during a frenzied attack on Wednesday afternoon.
Prime Minister David Cameron said the murder had "sickened us all" and that was not just an attack on Britain but a "betrayal of Islam".
Britain would "never give in to terror or terrorism in any of its forms," he said.
Following the killing, a video of Adebolajo holding a meat cleaver in his bloodied hands, telling the person filming: "We swear by almighty Allah we will never stop fighting you."
He added: "Your people will never be safe. The only reason we have done this is because Muslims are dying by British soldiers every day."
Rigby was reported to be wearing a Help for Heroes T-shirt when he was attacked and killed. The incident took place around 400 metres from the perimeter of the Royal Artillery Barracks in Woolwich.
Asst Comm Simon Byrne, of the Met Police, urged people to stay calm in the wake of the killing.
He said: "Our shock at what happened on the streets of our city remains. The investigation is ongoing.
"It is only right that the investigations are allowed to take place and must take as long as is needed without anyone pre-empting what they may conclude."
Read: