Legend of Korra: New comic series to explore Korrasami relationship; will Nickelodeon consider another series?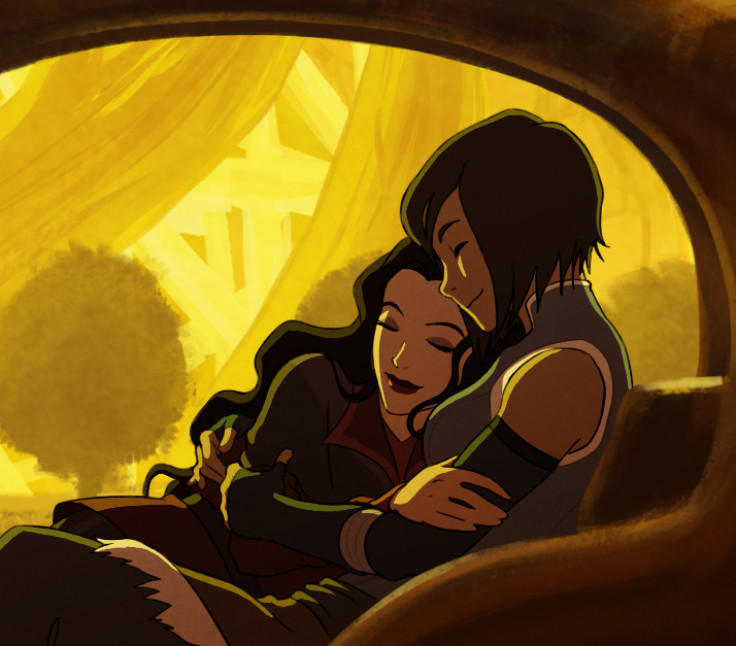 The legacy of the Legend of Korra will continue with a three-part Dark Horse Comic book series. Co-creators Bryan Konietzko and Michael Dante DiMartino have confirmed that they are working on the trilogy that will focus on Korra and Asami's relationship.
During the 2015 San Diego Comic Con (SDCC), DiMartino said that he and Konietzko were thrilled with the positive response they received for portraying Korrasami in a lesbian relationship in the finale of the hit animation series.
"It's been so great to see how much it connected with everyone," DiMartino said at SDCC 2015. "We knew people would hopefully enjoy it, but you never know... It's touched people on an emotional level that I didn't expect."
The co-writer of the fan favourite series also expressed his happiness about the upcoming Korra comic sequel. "You pick a certain pairing, some people are going to be happy, and some people are going to be unhappy... We were just making sure we liked it, and in this case we did," DiMartino said.
The upcoming three-part graphic comic series will see DiMartino taking charge of the story, while Konietzko will be responsible for the art section.
The plot of the comic series will focus on the blossoming romance between the Avatar and her long time friend.
"We're definitely going to focus on Korra and Asami's relationship," DiMartino said.
The story will continue from where Book 4: Balance ended, which saw Kora and Asami walking towards the light canon while accepting their same sex relationship.
The upcoming novel has revived hope for die-hard fans of the successor of Aang that Nickelodeon may air the next season of the show soon after the book is released.
However, Nickelodeon has maintained silence over the entire issue.
© Copyright IBTimes 2023. All rights reserved.