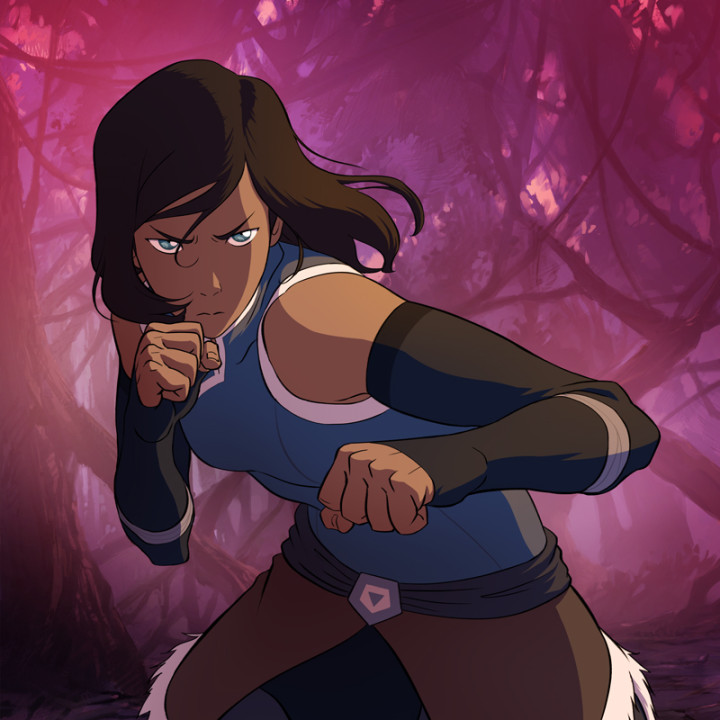 The Legend of Korra cast and creators bid their fans and audience an emotional farewell during the 2014 New York Comic Con on October 9, which was most likely their last and final panel appearance for the show as it nears its conclusion.
The panel did not quite follow the conventional route. There was no moderator or audience questions. It really was meant as a thank you and farewell from the Korra team, with each panellist speaking about his or her experience and saying goodbye, reports IGN.
While there will not be any more Korra episodes after Book Four, Janet Varney (Korra) exclaimed: "I believe this show is going to exist forever because it's just that goddamn good!," before pausing and saying, with a grin: "Sorry, I cursed Nickelodeon. The sprit took me!"
Varney went on to say: "If I haven't said it 1000 times, maybe this will be the 1000th: I have never worked on anything better than this show. I can't imagine working on anything better than this show. I am so honoured. I don't know how it happened!"
PJ Byrne (Bolin) remarked: "I really believe we have the best fans on Earth," before calling series creators Michael Dante DiMartino and Bryan Konietzko "Some of the best creative minds alive," adding: "This show is coming to an end, but what I am so overly, overly excited about is I Can't wait for the next project that is hiding in the deep, dark crevices of their brain. If it's a cartoon, if it's live-action, whatever it is. I think the world is so lucky to see what's coming next from those two guys' minds."
The producers kept quiet on any plot turns to come, but a presentation by Konietzko on the designs for Book Four – which required almost every character to get a new look, due to the time jump – did reveal some interesting facts about Kuvira.
Konietzko said they decided she would be the main villain in Book Four while writing Book Three and began to adapt her to that purpose.
The team also revealed some new concept art images and a look at the different uniforms/ranks in Kuvira's military.
Watch the full Legend Of Korra Season 4 NYCC 2014 Panel below:
You can also click here to find out what the series creators have in store, for the final episodes.