Arrow season 3 villain — Ra's al Ghul — will be returning to the DC TV Universe in the upcoming Arrow and The Flash spinoff series, Legends Of Tomorrow.
Actor Matt Nable, who played the villain in season 3 of Arrow, has been confirmed to reprise his role as the former Demon's Head in Legends Of Tomorrow Episode 9, titled Left Behind. In the season 3 finale of Arrow, Nable's Ra's al Ghul is killed, so we'll have to see how the villain returns in the new series. According to Comic Book, "It's unclear whether Ra's will have somehow survived his apparent death at the end of Arrow's third season or whether his appearance will be the result of time-travel."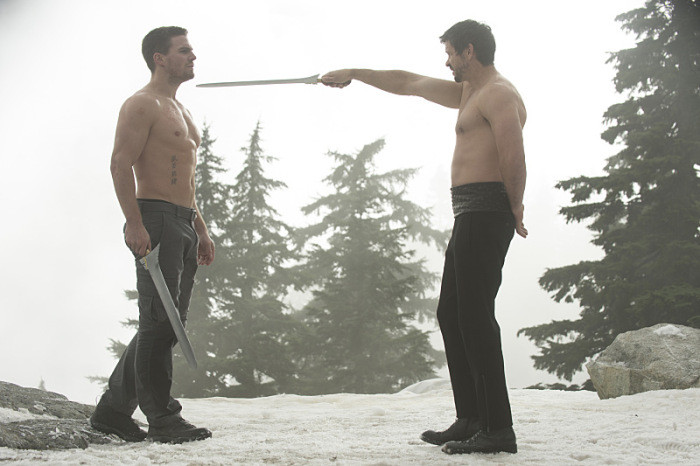 Meanwhile, Arrow season 4 actor Neal McDonough also recently confirmed that his character Damien Darhk — who is the primary villain this season — will also appear on Legends Of Tomorrow. So, with Ra's and Darhk giving company to Vandal Savage, as the super villains of Legends, the heroes are definitely going to have a very busy season of crime-fighting.
DC's Legends Of Tomorrow debuts on 21 January at 8pm ET/PT on The CW. Check out the show's official synopsis below:
Having seen the future, one he will desperately try to prevent from happening, time-traveling rogue Rip Hunter is tasked with assembling a disparate group of both heroes and villains to confront an unstoppable threat – one in which not only is the planet at stake, but all of time itself. Can this ragtag team defeat an immortal threat unlike anything they have ever known?