Warner Bros Interactive and TT Games have announced Lego Marvel Super Heroes 2 for PS4, Xbox One, PC and Nintendo Switch. A short teaser starring Guardians of the Galaxy Vol 2 character Baby Groot was released as well, ahead of a full trailer on 23 May.
The family friendly sequel to 2013's successful original is set to release on 17 November 2017 on all platforms except Switch. Owners of the new Nintendo console won't have to wait long to play the game however, as it is still planned to release before Christmas.
TT Games' superhero adventure will likely star all the major Marvel heroes and villains, but the marketing so far has officially revealed just a handful.
Baby Groot is joined in marketing materials by fellow Guardian Rocket, Black Panther, Doctor Strange, Captain Marvel, Captain America (in a cowboy hat?), Hulk (in his gladiatorial get-up), Spider-Man 2099 and Spider-Gwen.
A press release also states that Spidey villain the Green Goblin will be another playable character.
That same release reveals the game's chief villain will be Kang the Conqueror, who players will battle "across Chronopolis, from Ancient Egypt and The Old West to Sakaar and New York City in 2099."
Competitive and co-operative play for up to four players locally was also announced.
"With a completely original branching storyline, Lego Marvel Super Heroes 2 introduces amazing new gameplay features, including the ability for characters to manipulate time and a four-player competitive superhero battling mode," Tom Stone, managing director at TT Games said.
"With a huge array of brand new characters from the Marvel universe, including old favourites in new guises, this game is sure to thrill both Lego and Marvel fans, as well as newcomers to the series."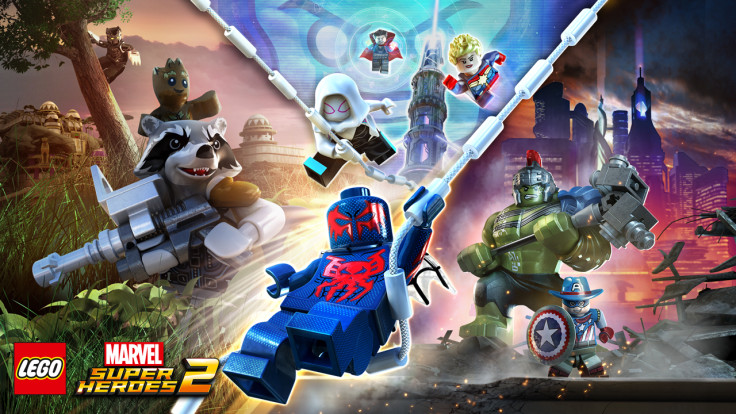 For all the latest video game news follow us on Twitter @IBTGamesUK.