Sega has announced that it plans to revive some of its major properties in the hope of creating more "global hits" following a successful financial year. The company shared its plans in a presentation called Road to 2020.
Under the Segment Goal / Business Strategies section of the business presentation, Sega identifies how it hopes to grow in both the physical and digital sales spaces, noting the "revival of major IPs [intellectual properties]" as a goal.
It also plans to challenge for new IPs, expand existing ones and acquire new ones "for North American and European PC games".
In its earnings report, Sega singled out the successes of Atlus's Persona 5 and Creative Assembly's Total War: Warhammer. Both were developed by studios bought by Sega, the former last year and the latter in 2005.
So what of those major IPs Sega could look to revive in the near future? Here are five possibilities.
Alpha Protocol
Shortly after news broke that Sega is planning to revive some of its older franchises, RPG developer Obsidian Entertainment sent out a teasing tweet suggesting its 2010 game Alpha Protocol could be revived for a sequel.
Inspired by BioWare's Mass Effect, Alpha Protocol was a contemporary RPG set in a world of spies and organised crime which let players create their own lead character and influence the story through dialogue choices.
Few RPGs take place in contemporary settings, with developers often plumping for fantasy or science fiction worlds, but there's certainly room for one to succeed. A follow-up to Alpha Protocol that fully realises the original's promise could well be a hit.
Crazy Taxi
One of the great forgotten franchises, Crazy Taxi is a classic series remembered fondly by those who played it back in the day. For the uninitiated, the game tasked players with completing taxi rides as quickly and stylishly as possible in a sunny open world setting.
First released in arcades in 1999, and then a year later on Sega's Dreamcast console, Crazy Taxi has often been imitated (The Simpsons: Road Rage is a personal favourite of mine) but never bettered.
Like Tony Hawk and Crash Bandicoot, it could also be set for revival, but here's hoping it steers clear of the former's legacy-tarnishing mistakes.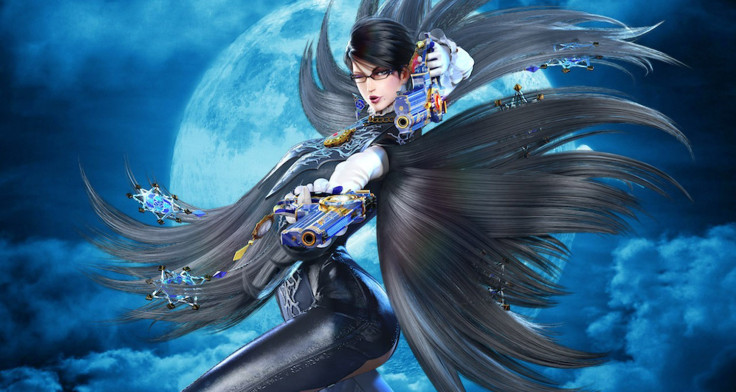 Bayonetta
It's not entirely clear whether Sega or Platinum Games owns the Bayonetta licence, after Nintendo published Bayonetta 2 as a Wii U exclusive in 2014. Should the licence remain at Sega however (or with both Sega and Platinum) then the extravagant fighter could well return.
It's hard to gauge the sales of either of the Bayonetta games, but they certainly were not huge hits for Sega. They did review well however, and are still remembered fondly. So fondly, Sega released the original Bayonetta on PC in April – perhaps sowing the seeds for a revival.
Jet Set Radio
Like Crazy Taxi, Jet Set Radio is a Dreamcast favourite that's fondly remembered and would, much like Parappa the Rapper and Wipeout on PS4 this year, be a prime candidate for remaster that unashamedly caters to nostalgia.
Jet Set Radio's intensely turn-of-the-century aesthetic might not work in 2017 as anything more than a throwback to the graffiti and beanie obsessed late 1990s and early 2000s, so a full sequel seems unlikely without an overhaul of sorts.
That said, Nintendo's hit shooter Splatoon was heavily-inspired by the style of Jet Set Radio and similar games, so it can still work if handled with enough panache.
Streets of Rage
Classic side-scrolling beat-em-up Streets of Rage is the perfect fit for a modern update. There's never been a modern remaster (even when Final Fight and Double Dragon received new licks of paint for Xbox Live Arcade) and the concept is strong enough to still be appealing.
People love a good co-op game to play with friends and Streets of Rage is one that defined couch co-op for an entire generation of young players. On Nintendo Switch in particular, a triumphant return could prove very popular.
For all the latest video game news follow us on Twitter @IBTGamesUK.