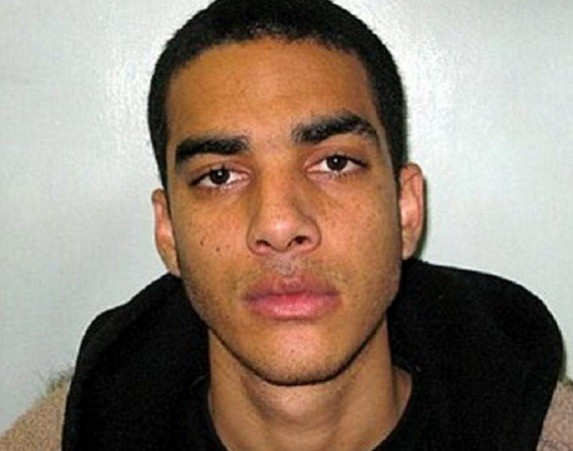 A London paedophile stayed in his 12-year-old victim's bedroom and abused her for two days without her parents noticing he was there.
Leigh Arendse had sex with the child in between watching DVDs with her and hiding in a wardrobe whenever her mother came into the room, last August.
Arendse, 25, claimed he thought she was older than 12 and only found out her real age after she lit up a cigarette in her bedroom and earned a scolding from her mother for doing so, according to the Daily Mail.
The Barnet resident met the girl on the internet and spent time grooming her before he travelled to meet her in Cambridgeshire, sneaking into the house to hide in her bedroom
Cambridge Crown Court heard he was shocked to find out her real age was not 14, as he claimed to believe, upon overhearing the victim's mother reproach her daughter for smoking.
Sara Walker, prosecuting, said that one evening, the victim's morther "came up and he hid behind the door. Her mum was appalled at the mess and said that her daughter shouldn't be smoking at the age of 12.
"The defendant then found out that she was indeed 12. The victim said she started to kiss him and that he initially pushed her off.
"She then tried to kiss him again and he kissed her back before they had sex."
The jury heard that Arendse was "shocked" to learn her real age. Learning the detail made him leave the house but she went with him, which triggered a search after she was reported missing by her parents.
Arendse did not want the girl to go with him to London, the court was told.
Judge Jonathan Haworth: "This is not a case of an 18 or 19-year-old - you are a mature adult.
"You had been in her bedroom when you knew that members of her family were also in the house.
"There was a sheer irresponsibility on your part when you failed to find out her real age."
Arendse admitted two counts of rape at Cambridge Crown Court and was jailed for four years and ordered to sign the sex offenders register.