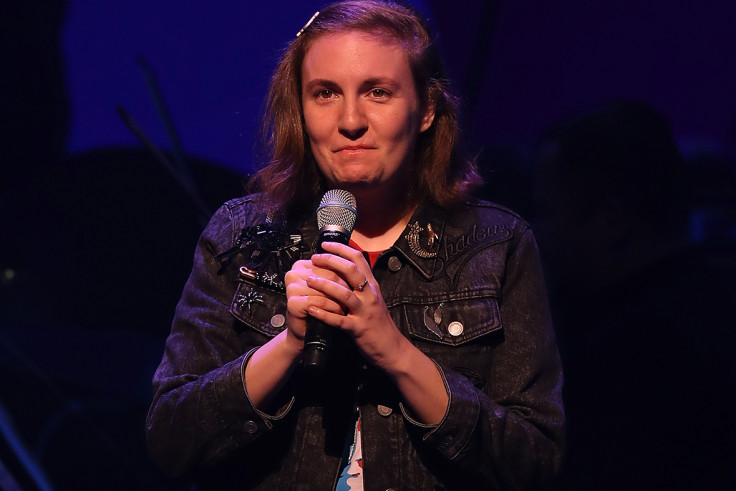 Actress Lena Dunham is trending on social media after commenting that she "wishes" she had had an abortion.
The creator of the TV series Girls made the statement on her free podcast Women of the Hour during a discussion on reproductive choice, explaining an incident when she was asked about her experience of abortion during a visit to Planned Parenthood in Texas.
"I sort of jumped. 'I haven't had an abortion,' I told her. I wanted to make it really clear to her that, as much as I was going out and fighting for other women's options, I myself had never had an abortion," Dunham said of the experience.
"And I realised then that even I was carrying within myself stigma around this issue. Even I, the woman who cares as much as anybody about a woman's right to choose, felt that it was important that people know that I was unblemished in this department."
She added, in a comment that appears to be about challenging the stigma surrounding abortion, but has provoked a backlash on Twitter: "Now I can say that I still haven't had an abortion, but I wish I had."
Dunham's comments, which were apparently intended to challenge the stigma surrounding the topic of abortion in the US, have been slammed by pro-lifers and some other social media users.
One Twitter user, Sam Escobar, commented: "Somebody let Lena Dunham know that there are other ways to "fight stigma" than to speak about YOURSELF being directly affected by an issue."
However, other Twitter users also sent the star abusive messages, with one commenting "I wish Lena Dunham had been aborted".
Dunham has not yet responded to the multiple abusive messages she has been tagged in on the social media site, but it is not the first time her comments have provoked such a backlash.
In 2014, there was uproar over an extract from her memoir Not That Kind of Girl, in which critics claim she described abusing her younger sister (something both Dunham and her sister categorically deny, citing misunderstanding of what she had written).
Then, in September, Dunham's claims that NFL star Odell Beckham Jr ignored her because he did not find her attractive were widely panned.