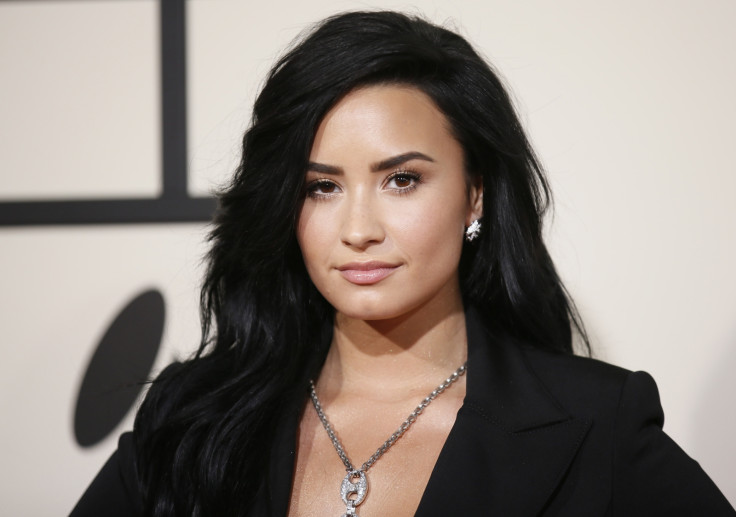 Singer Demi Lovato was forced to apologise after posting an insensitive tweet ahead of the US presidential election.
Making reference to tawdry comments made by Donald Trump in a leaked Access Hollywood video, she tweeted: "Sometimes you just have to agree to disagree and grab some p***y".
The 24-year-old, who has been an ardent supporter of Hillary Clinton's campaign, faced a backlash from fans for the remark, prompting her to delete the tweet.
She later apologised, explaining she was making 'light of the election.' "I apologise for the joke I made earlier.. seemed to offend some people," she added.
In the run up to the election, the singer had posted a series of tweets condemning Trump for his allegedly sexist conduct and urging voters to got to the polls using the hashtag #WithHer.
Earlier she quipped: "Where is #OliviaPope when you need her," referring to the White House fixer played by Kerry Washington on ABC drama Scandal.
The news of Trump's presidential win sent shockwaves through the entertainment world and many stars who had publicly backed Clinton for president decried the outcome.
Desperate Housewives actress Eva Longoria captioned a selfie on Snapchat in disbelief at the result, asking: "What is happening?????!!!!!"
Lindsay Lohan suggested a recount, prompting 11,000 retweets, while Chris Evans described the GOP nominee's election as an "an embarrassing night for America. We've let a hatemonger lead our great nation. We've let a bully set our course. I'm devastated," he said.
In an interview with Mail online, singer Cher said: "I feel like there's a death in my family. I saw this happen with Brexit. I was in London watching Brexit, and I saw it happen. And I kept trying to tell people, this is like Brexit. Trump is Brexit. And it's just the strangest thing.
"I've been alive for 12, 11 presidents, and I've never seen anything like him, and I understand why the world is terrified that he's now going to be the President of the United States."
The Big Bang Theory actor Kunal Nayyar added: "Never in 15 years of living In this country have I ever felt afraid to look like I do. #immigrant."
Mickey Rourke made his sentiments about the President Elect clear, taking to the boxing ring wearing a slogan T-shirt emblazoned with the word 'F*** Trump!"
According to Rolling Stone, the Hollywood actor had previously commented: "'I'd rather stick a .38 up my a** and pull the trigger than vote for Donald Trump."
Meanwhile Trump supporters have been mocking celebrity Clinton supporters, including Lena Dunham, Miley Cyrus and Bryan Cranston, who previously pledged to leave the country if the property billionaire became president.
One Twitter user wrote: "The real loser is Canada, as it seems that they are getting Lena Dunham after this #ElectionNight."
Ex-pharmaceutical executive Martin Shkreli offered to provide airfare and expenses to any stars who wanted to leave, while comedian Ricky Gervais joked that "Canada has just started building a wall" to keep out celebrities and Clinton supporters.
Cyrus and Cranston have since pledged their acceptance of the President Elect on Twitter.