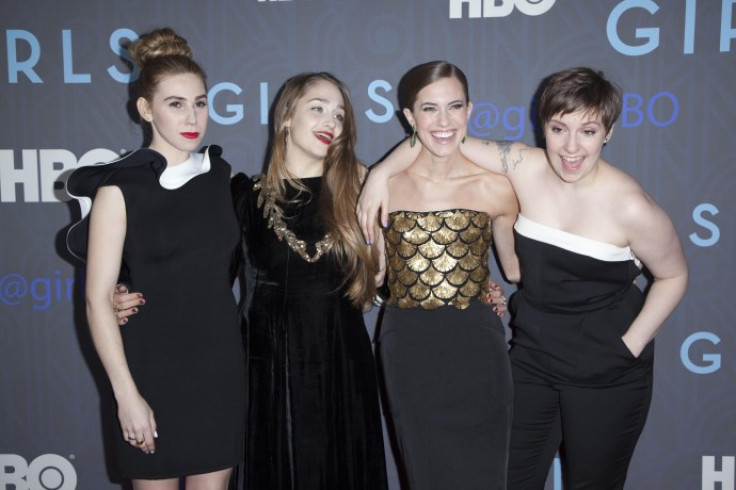 The cast of Girls has dedicated a short video about support for survivors of sexual assault to the woman who was attacked by campus rapist Brock Turner. Lena Dunham, Zosia Mamet, Jemima Kirke and Allison Williams said in a video shared on Dunham's Twitter feed they hoped to represent "the solidarity and support all survivors should be able to find".
In her post, Dunham wrote: "I dedicate this to the brave survivor in the Stanford case who has given so much to change the conversation."
The woman attacked by 19-year-old Turner on 18 January 2015 has been widely praised for her powerful victim impact statement, in which she told her attacker: ""you took away my worth, my privacy, my energy, my time, my safety, my intimacy, my confidence".
Turner was found guilty of sexually assaulting the unconscious woman and leaving her body behind a dumpster on the Palo Alto university campus, and subsequently received a sentence of six months in a country jail.
In the video, the cast of girls said: "According to the CDC, one in five women will be sexually assaulted during her lifetime, and in 80% of those cases those attacks are perpetrated by somebody they already know.
"And one in four girls will be sexually abused by the age of 18. This isn't a secret, it's reality. So why is our default reaction as a society to disbelieve, or to silence, or to shame? What if we chose to turn towards those in need instead of away? To listen, to support.
"You have the choice to make things better. It can be something as easy as a phone call, calling out a hurtful remark, offering a ride to medical care or counselling. It can even be simply listening. Don't avoid the hard conversations."
The four actors have joined the growing number of voices commenting on the campus rape case that has drawn criticism for the leniency of the perpetrator's sentence, and comments made by his father Dan Turner that his son "paid a high price for 20 minutes of action".