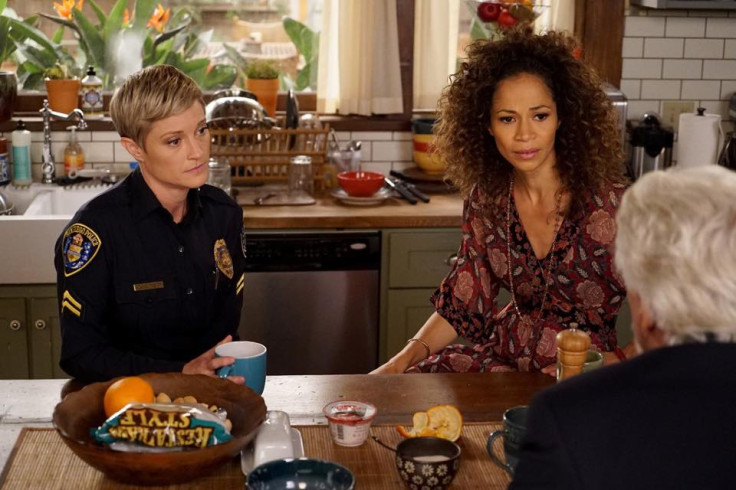 Deceptions in the family will push Lena Adams Foster to the edge in the all-new episode of The Fosters season 4. Episode 6 is titled, Justify, which will air on 1 August, Monday, at 8pm EST on Freeform.
The official synopsis reads as follows:
Click here to watch the episode live on Freeform Go, or click here to watch it online (only in the US).
A promo for the episode shows Lena having a discussion with Brandon about the latter giving money to his girlfriend Courtney. Lena says, "Mom tells me that you gave Courtney money?" Brandon replies, "I loaned her money, yeah. But she's going to pay me back!" But Lena points out that "sometimes people can mistake a loan for a gift and vice versa."
"So how are you paying for food and parties?" Lena questions her son, to which he replies, "I am still working at the Smoke House" But she hits back by saying, "Making 100 bucks a week in tips" Brandon tries to explain his situation to his mother, "Mom... you don't have to worry".
Lena leaves by giving Brandon some useful advice. "I just hope that Courtney is pulling her weight, not just catching waves!"
Another promo for the episode shows AJ asking Callie to relax and have some fun. AJ asks, "You want to do something later?" Callie turns him down by saying that she has to work on her senior project.
AJ then offers to help her with the project, and later they see some senior guys playing with water balloons. AJ says, "Come on Callie... it's fun. Everything has to be so serious?"