Hollywood's most environmentally conscious actor is teaming up with the president of Mexico and the country's richest billionaire, in order to save the local porpoise population. Leonardo DiCaprio, President Enrique Pena Nieto and telecoms magnate Carlos Slim have signed an agreement to increase efforts to save the vaquita porpoise, a marine mammal native to the upper Gulf of California.
Currently, the species is under threat from gillnets that are used for fishing in the region. These nets are used primarily to catch totoaba, a fish whose swim bladder is a prized delicacy in China. However, the net can ensnare and kill other marine life in the process.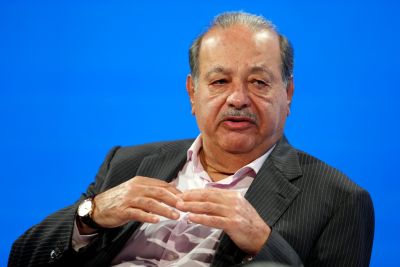 According to latest numbers, only two dozen or so porpoises remain in these waters.
The alliance between these three men will aim to make permanent an earlier temporary ban on illegal gillnets that is already in place. It also calls for prohibition of night-time fishing in the region and the establishment of monitored entry and exit points for fishing vessels.
"Mexico understands its responsibility as one of the countries with greatest biodiversity," Pena Nieto said in a statement. "That is why we have implemented an historic effort to avoid the extinction of a unique species in the world and also to protect important ecosystems."
"This action is a critical step towards ensuring that the Gulf of California continues to be both vibrant and productive, especially for species like the critically endangered vaquita," said DiCaprio.
The deal has been celebrated by conservation groups around the world like World Wildlife Fund, Sea Shepherd and the Marisla Foundation; and earned support from one of Mexico's oldest and largest environmental organisations, Pronatura Noroeste.
"The main value of this memorandum is to offer encouragement. It's saying we cannot give up, we have to move forward," Gustavo Danemann, its executive director said, according to The San Diego Union Tribune.