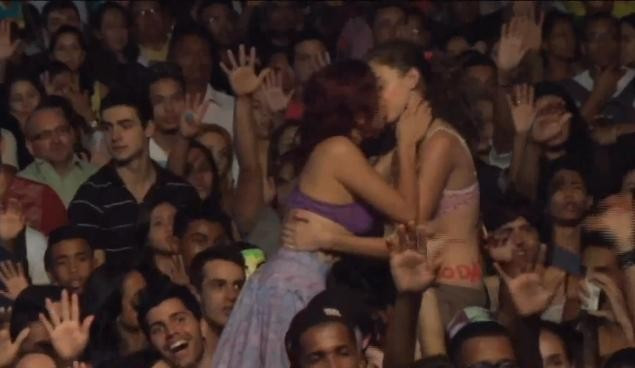 Two young women were arrested in Brazil after they were found kissing in public. The women were attending an evangelical event in the city of São Sebastião in the north of São Paulo.
Pastor Marco Feliciano, who was giving a presentation when the incident happened, halted the event and ordered the duo, Joana Palhares, 18, and Yunka Mihura, 20 be arrested. Pastor Feliciano is also the president of the House Commission for Human Rights and Minorities.
"Those two girls have to leave here handcuffed," Feliciano stated. "No use trying to run; guards are headed there now. This here isn't a place where anything goes. It's the house of God," he added.
The women, meanwhile, stated that they kissed several times before they got in trouble and nobody seemed offended.
"That stage, that microphone, everything was with public money," Mihura stated. "It was also an open space, on Beach Street. It was our right to be there," she added.
Their lawyer, Daniel Galani, stated that the situation got totally out of control.
"We see it as a situation that got completely out of control. We know there are two rights in conflict: one is the freedom of expression and the other the freedom of religious practice. The two rights are constitutional and are prescribed so that people can make use of them," Galani said.
According to Globalvoicesonline, the women were later arrested and taken to a police station, where they claim that they were sexually assaulted. They also allege that other heterosexual couples were also exchanging kisses during the event and that it went unnoticed. Scroll down for the video
[Video Courtesy: Youtube/WAP TV]