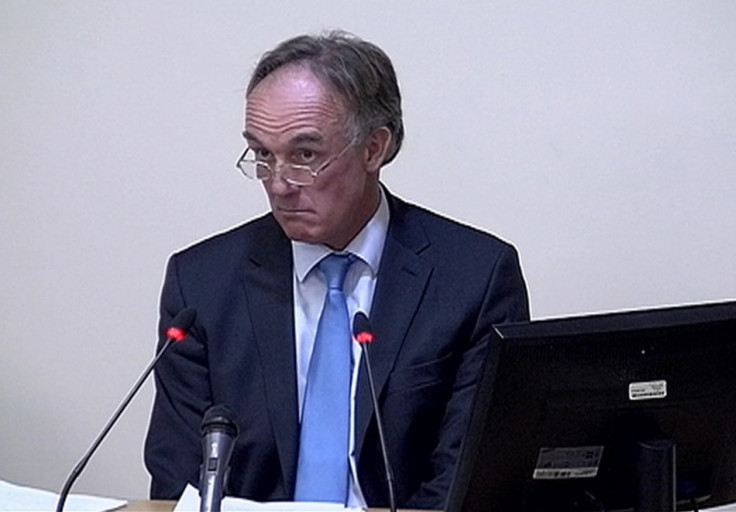 News International chief executive James Murdoch knew about allegations of phone hacking involved more thna one "rogue reporter" despite his denials, claims the ex-News of the World's (NOTW) lawyer.
Tom Crone, who worked in NOTW's legal department, told the Leveson Inquiry into press standards that he showed Murdoch the infamous "for Neville" email that showed phone hacking went further than the paper's disgraced former royal editor Clive Goodman.
He was also shown several other documents, including one containing a legal opinion that phone hacking was not limited to one reporter at NOTW.
"I can't remember whether they were passed across the table, but I'm pretty certain I held up the front page of the email," said Crone.
"I'm also pretty sure he already knew about it."
Crone claims to have shown Murdoch this evidence at a meeting discussing a £700,000 settlement to Gordon Taylor, head of the Professional Footballers Association, who had been a victim of phone hacking by NOTW.
Murdoch has always denied he saw the "for Neville" email or had its importance and context explained to him.
An email exchange was revealed on Dec. 13 that showed a chain of emails between Crone and Colin Myler, the News of the World's editor at the time, claiming hacking was "rife" - which was then forwarded to Murdoch.
Murdoch insists he did not read the back log of emails in the chain, which contained the allegation.
Colin Myler Hits Back at Neville Thurlbeck
Myler also appeared in front of Leveson and appeared to subtly counter attack evidence given by his ex-chief reporter at NOTW Neville Thurlbeck earlier in the week.
Thurlbeck had told Leveson that decisions at NOTW were made at the top.
"It was always an editor's decision. Not even a news editor's decision, not a chief reporter's decision," said Thurlbeck.
"These decisions are made at the very highest levels."
However Myler, who was Thurlbeck's editor when he wrote the controversial Max Mosley Nazi orgy story, said he was "very much for delegating responsibility".
"I tried to make sure that departmental heads had responsibility and, more importantly, accountability for their actions and their staff," said Myler.
He added that he and NOTW were "humiliated" by Mosley's successful privacy action against the paper at the High Court.
In another dig, Myler said the emails sent by Thurlbeck to the prostitutes involved in the Mosley orgy, which threatened to reveal their identities if they didn't take cash and give an anonymous interview to NOTW, were "totally inappropriate".
Myler added that "in hindsight" he should have "reprimanded" Thurlbeck as he was aware of the emails.
The McCanns and Myler
In their evidence to the Leveson Inquiry, the parents of missing child Madeleine McCann, Gerry and Kate, highlighted NOTW as having caused them great distress in their coverage of their daughter's disappearance.
On one occasion when Gerry McCann had reluctantly agreed to do an interview with NOTW's rival, in order to keep their missing daughter in the public eye as they tried to find her, he received a phone call from an "irate" Myler.
McCann claims that he was then pressured and put on a guilt trip by Myler until he agreed to an interview with NOTW, as they were claiming to have "done a lot" for the McCanns.
"I was surprised to hear that from Gerry," Myler told Leveson.
"I think he said I berated him. I do not have a reputation for berating people."
Another incident with NOTW involved the publishing of Kate McCann's private diaries, which had been seized by Portuguese police.
She said this made her feel "totally violated".
Myler blamed his news editor Ian Edmondson, who he claims told him the McCanns were aware NOTW were going to publish the diaries and that their spokesman, Clarence Mitchell, had said "good" when he was told about it.