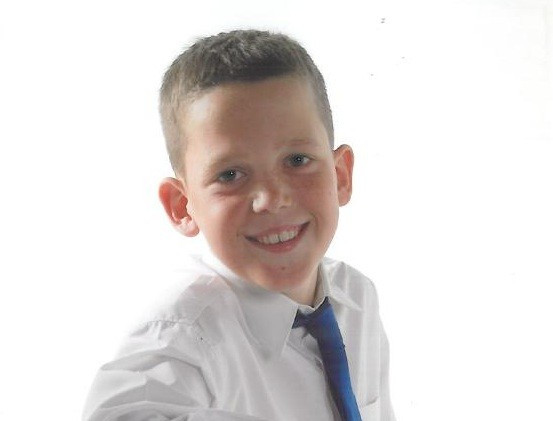 The family of Lewis Eddleston, who was found drowned in a ditch in Doncaster on Wednesday, have said they are "very angry" at police for failing the 13-year-old.
Lewis' brother, Martin, said that in the days he was missing, police sent just two officers to knock on neighbours' doors looking for him.
Eddleston said Martin was a "happy boy" and that they knew there was something seriously wrong, but the police treated his disappearance as a runaway.
He told ITV Calendar News: "My mum has sat at home having to phone the police every few hours. But we didn't even get phone calls from them, no updates. We've just been sat there having to do it ourselves. We've been on our own, apart from the community."
Lewis was found by the mother of the boy's best friend in a ditch between a supermarket and his house.
"They sent two police officers to knock on neighbour's doors each day he was missing. We're very angry at the police," Eddleston said.
"He had never gone missing before and was a happy boy. It wasn't until Wednesday morning that they decided they should put a search party out for him. As they decided that we found him. Found his body. It was too late."
South Yorkshire Police said there had been a number of complications in the search for Lewis, as there had been false sightings of him reported on social networking websites.
A statement said: "The indication is that Lewis died a short time after he was last seen on Sunday evening. The death is not being treated as suspicious. Family liaison officers continue to support Lewis' family at this difficult time.
"South Yorkshire Police wish to reiterate thanks to the local community for the support provided in the search for Lewis, which was complicated by a number of false sightings reported on social media sites."
Lewis' family has since said that he had been drinking on the Sunday afternoon, when he went missing. Friends said he asked one of them to look after his mobile phone while he went to the toilet, but never returned.
His brother continued: "My main memory is of when he was a kid, about two years old. Some shopkeepers were saying your dad wants you to do this and he turned around and said 'he's not my dad, he's my brother'. That'll always stick with me. I'm going to miss him."
Graham Wakeling, the head teacher of Hungerhill School, where Lewis was a student, said: "Lewis was an extremely popular young man with a good sense of humour.
"He was a lively character around the school and always had a smile on his face. Lewis will be sadly missed by pupils and staff at Hungerhill."