Lewis Hamilton has questioned Sebastian Vettel's decision-making yet again following the German's crash into Lance Stroll after the chequered flag had fallen at last weekend's Malaysian Grand Prix.
A combination of driver error and engine trouble has seen the Ferrari driver fall 34 points behind the Briton in the race for the Drivers' Championship title and he was facing a further setback with the team fearing that his gearbox was damaged during his crash with the Williams driver.
Vettel was favourite to win the Singapore GP and take back the lead in the drivers' standings which was at three points then, but a first lap shunt owing to an aggressive move by the German involving Max Verstappen and Kimi Raikkonen ensured he picked up no points as Hamilton cruised to victory.
At the recently concluded race in Malaysia, Ferrari again looked strong, but were beset with engine problems that saw Vettel start from the back of the grid, while his teammate failed to start the race despite qualifying second.
The four-time world champion stormed through the field to finish fourth as Hamilton took the second place, but still lost ground to Hamilton. Moreover, Mercedes' struggle for pace would have put Ferrari in a strong position to fight for victory had they not suffered engine trouble.
Hamilton pointed at Vettel's recent mistakes and revealed that he is playing it smart on track and is not willing to take unnecessary risks. The three-time Formula 1 champion did not put up too much of a fight as Verstappen overtook him for the lead on lap four of the Malaysian GP and later said that it was a calculated decision.
"I had to really make a decision when Max was closing me down, to not fight him and risk him crashing into me, because he's going to give it everything - he's got nothing to lose, whereas I've got everything to lose," Hamilton said, as quoted by Sky Sports. "So I didn't make it very hard for him."
"Reliability is coming into play but also driving mistakes are coming into play as well. We have seen a couple from Sebastian. Today, for example, crashing into someone.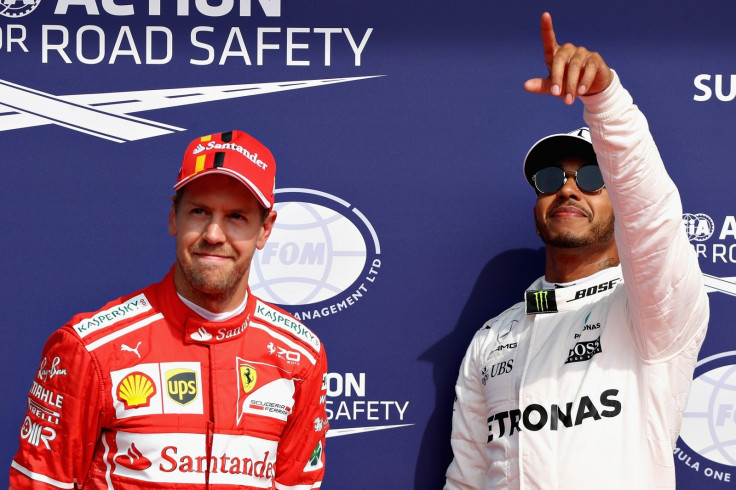 "Who knows whether that is his gearbox busted for the next race or not. We will see. All those things come into play. I am just trying to be smart with the decisions I make on track," the Briton explained.
Meanwhile, in what is a faint light at the end of the tunnel, Ferrari have confirmed that Vettel's gearbox is not damaged following his crash with Stroll which will see him avoid a five-place grid penalty.
The penalty would have automatically kicked in if he needed a new unit as the rule stipulates that one single gearbox has to last through six races and Vettel's was changed just before the race in Sepang.