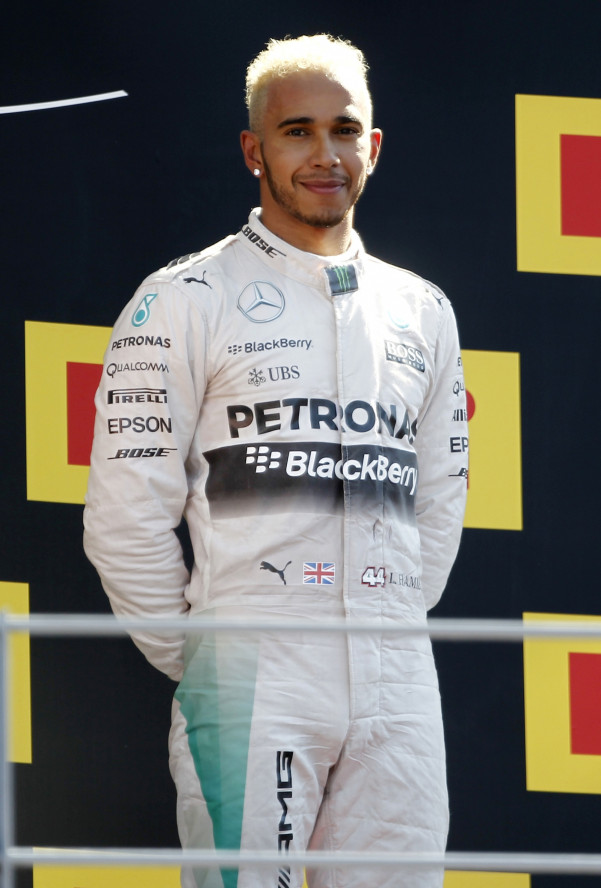 Formula 1 driver Lewis Hamilton came under criticism in the social media after he failed to take his cap off as a mark of respect during the minute's silence for fallen comrade Justin Wilson who died in an accident at an IndyCar race in Pennsylvania last month.
All the F1 drivers at the Italian Grand Prix at Monza gathered at the grid to pay tribute to Wilson, 37, who was killed after being struck by debris from another car crash in front of him on 23 August.
Wilson had competed in 16 F1 races for Minardi and Jaguar in 2003. Even former F1 driver and Sky Sports ticked off Hamilton on Twitter for failing to take his cap off.
Hamilton paid a tribute to Wilson on Twitter following the minute's silence oblivious to the uproar he had caused over his failure to remove his cap which he had on backwards.
He later apologised on Twitter saying that he thought a photo was being taken and he had not realised it was a minute of silence for Wilson. This was followed by another tweet saying he had the utmost respect for Wilson and his family.
Hamilton won the Italian Grand Prix after Mercedes was cleared of breaking tyre pressure rules. This is his seventh win of the season.
The driver, who recently split up with US singer Nicole Scherzinger, arrived in Monza sporting blonde hair.
According to Fox Sports, Hamilton tried his best to keep his new hair colour hidden under his Mercedes cap, and suggested that it was just a temporary solution and reflected his current outlook in life.
"With my hair, it's because I can, and just because I wanted to experience something new. I'm very much in an experimental phase of my life right now, I'm experimenting with lots of things. It's short term at the moment, I don't know what colour I'll do next," he said.