LG and Motorola have revealed the first smartwatches to run the smartwatch-specific version of Google's operating system - Android Wear.
Google announced the wearable OS on Tuesday and this was quickly followed by announcements from South Korean manufacturer LG and American company Motorola - a company which was recently sold by Google to Lenovo.
LG's G Watch smartwatch features a square watch-face - typical of most smartwatches so date - while Motorola's Moto 360 uses a more traditional circular face.
Motorola said on a blog post announcing the Moto 360 that it wanted to celebrate the history of the design "as we reimagined the wristwatch for the future."
OK Google
Just like the company's Moto X smartphone the Moto 360 will always be listening and will respond to the "OK Google" command to deliver information through the Google Now interface.
It will allow you to retrieve information such as live scores, cinema times or just find out how tall the Eiffel Tower is, as well as "get stuff done like scheduling an appointment, sending a text, setting an alarm or taking a note."
The Moto 360 will launch in the summer in the US first - just as the Moto X did - and will be available in a number of styles. Pricing is unknown at this point.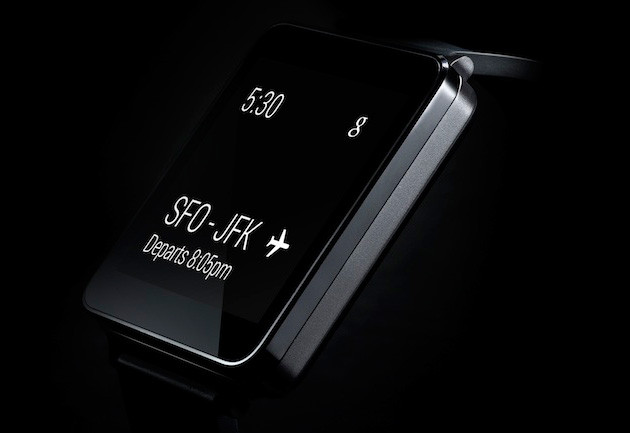 The LG G Watch will feature similar functionality as the Moto 360 and can be controlled by the same "OK Google" command and deliver Google Now notifications.
We're confident that a well-designed device has the potential to take the smart wearable market by storm, " said Dr. Jong-seok Park, CEO of LG.
LG will launch the smartwatch at some point in the next quarter and is likely to be the first to market with an Android Wear device. Just like Motorola, LG has not revealed pricing for the G Watch.
Nexus smartwatch?
LG of course has a history of working closely with Google, having produced the Nexus 4 and Nexus 5 smartphones in the last couple of years.
Google had been expected to launch a Nexus-branded smartwatch built by LG to coincide with the launch of Android Wear, but with the announcement of the G Watch from LG, that is unlikely to happen.
Google announced a number of other manufacturers it is working with to release Android Wear smartwatches in the coming months, including Samsung, Asus, HTC and fashion brand Fossil Group.