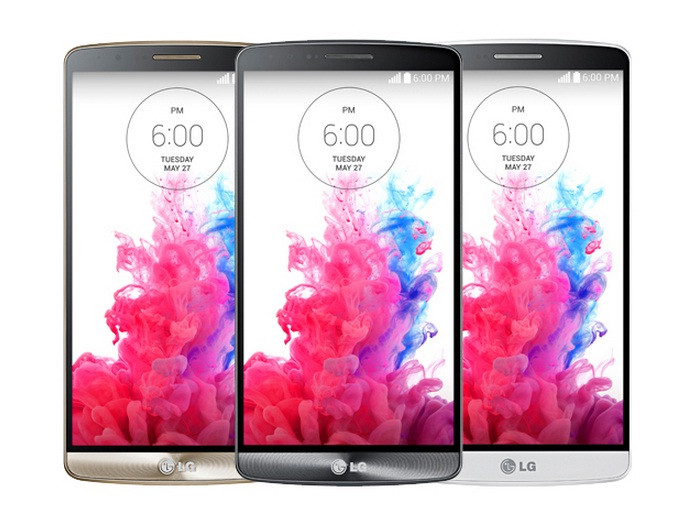 What distinguishes the LG G3 from its market rivals is its Quad HD display, which incorporates a pixel density of 534 pixels per inch.
As the quad HD display needs more power, LG has packed the Snapdragon 801 hip featuring a quad-core Krait 400 central processing unit clocked at 2.5GHz paired with Adreno 330 graphics unit.
Besides, LG is using a 3,000mAh battery that has turned out to be a decent power manager for the LG G3, suggests a series of battery tests performed by GSMArena.
In the 3G talk time test, the LG G3 performed fairly well and was among the top performers with battery life of around 25 hours. Its talk time is same as to what LG's previous flagship, LG G2 and LG G Pro managed to deliver in a similar battery test. It is noteworthy that LG G3, with its screen off, can run for an even longer time.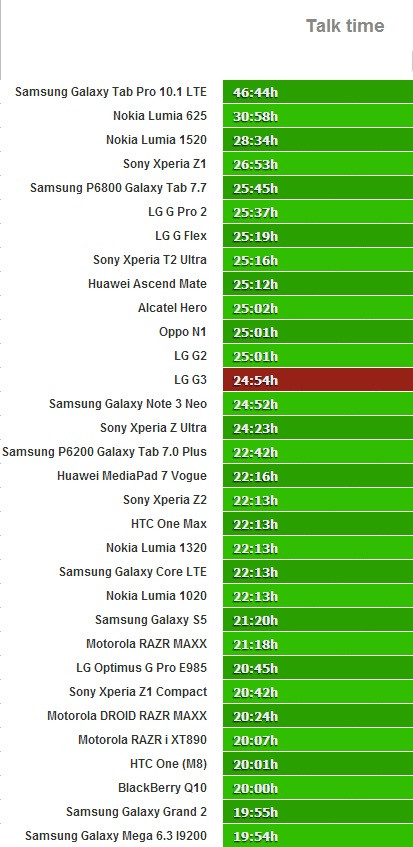 However, LG G3's battery performance is not up to the mark when the screen is on. Its battery dried out after running for six hours and 40 minutes in the web browsing test, which is significantly lower than the internet use offered by other rival smartphones in the list. Besides, this is half the browsing life of LG G2, which stayed for 11 hours and 22 minutes in the same test.
In the video playback test, the LG G3 ran almost 10 hours. Although this is lower than the video watching time offered by its primary market rivals such as Galaxy S5 and Xperia Z2, it is still better considering LG's newest, which offers almost twice the resolution of the aforementioned smartphones.
The LG G3 managed to deliver quite a good overall score in the battery performance with the endurance rating just three hours less than three days. This means LG G3 can run for almost three days given an hour each for calling, web browsing and video watching.