Liam Payne confirms relationship with Cheryl Fernandez-Versini with gushing Instagram message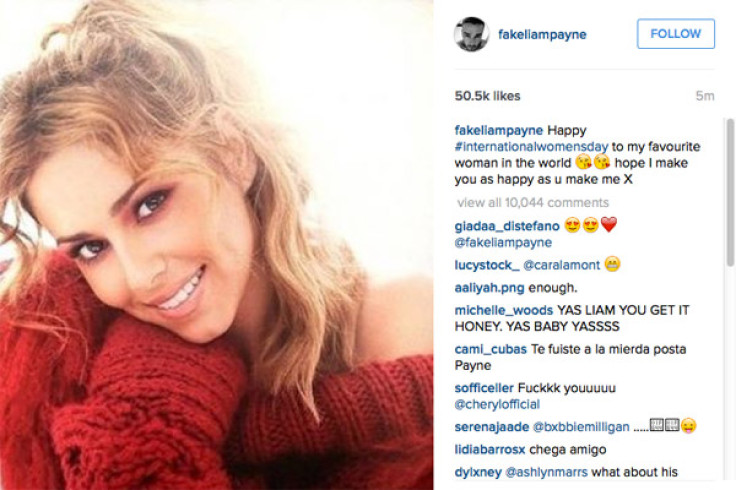 Liam Payne put an end to the speculation surrounding his rumoured relationship with Cheryl Fernandez-Versini, after posting a gushing message on Instagram, professing his love to his new girlfriend. Posting an image of her on 8 March, the 22-year-old singer made the public declaration writing: "Happy #internationalwomensday to my favourite woman in the world hope I make you as happy as u make me X."
The soppy post sparked a backlash on social media, as Twitter users suggested he might consider acknowledging the other women in his life. One said: "@Real_Liam_Payne says the one who says a short term gf is his favorite woman, instead of his mom or smth. But that's none of my business." Another exclaimed: "@Real_Liam_Payne what about your MOTHER AND YOUR SISTERS?!! " "@Real_Liam_Payne your mother should be your favorite woman in the world not Cheryl !!!" wrote an irate fan.
Payne later tuned to Twitter and his 22.4 million followers to respond to the unholy reaction writing: "Wow the internet is a dark place these days."
Romance reportedly blossomed between the two in December, and the pair have been teasing fans about their relationship with cryptic posts on Twitter ever since. After being spotted shopping together in Tesco, the couple are thought to have moved in together. Last weekend, they were spotted in public together for the first time since news first emerged of their relationship. The pair were seen looking cozy at Crockfords casino in London's Mayfair on Saturday night. Payne was seen helping his girlfriend out of their car and sources confirmed that they couldn't keep their eyes off each other. An onlooker told The Mirror: "Liam made sure she got out of the car and into the venue safely. He was doting on her and they looked like any other couple on a date night."
On Wednesday (9 March) night the loved-up couple made a second public appearance together, holding hands as they set off on a romantic dinner date. The 32-year-old former Girls Aloud singer and the One Direction star, 22, held hands as they put on their first public display of affection since announcing they got together this week. And hinting at all the love in the air, Cheryl wore an oversized necklace spelling out her mood in case there was still any doubt.
While the new romance has them both beaming, friends of the stars have been surprised by the news. None more so than Payne's ex-girlfriend Sophia Smith, who branded their romance as 'so weird.' Sophia - who dated theOne Direction star for two years - said she has known about their romance for some time. Speaking to Now magazine, the 22-year-old said: "It's SO weird. I knew about them a little bit ago, but who thought it would actually come out?"
Cheryl's estranged husband Jean Bernard Fernandez-Versini has not yet publicly commented on his wife's new romance. But friends of the businessman have said he is humiliated at how quickly she has moved on with the One Direction singer, who is 10 years her junior. A friend of the French restaurateur told The Sun that JB had been hoping to salvage the marriage.
"What could be better for Cheryl's career? An unknown Frenchman as her husband or a boyband star ten years her junior? He really hoped they could salvage the marriage but now feels insulted and humiliated," said the source.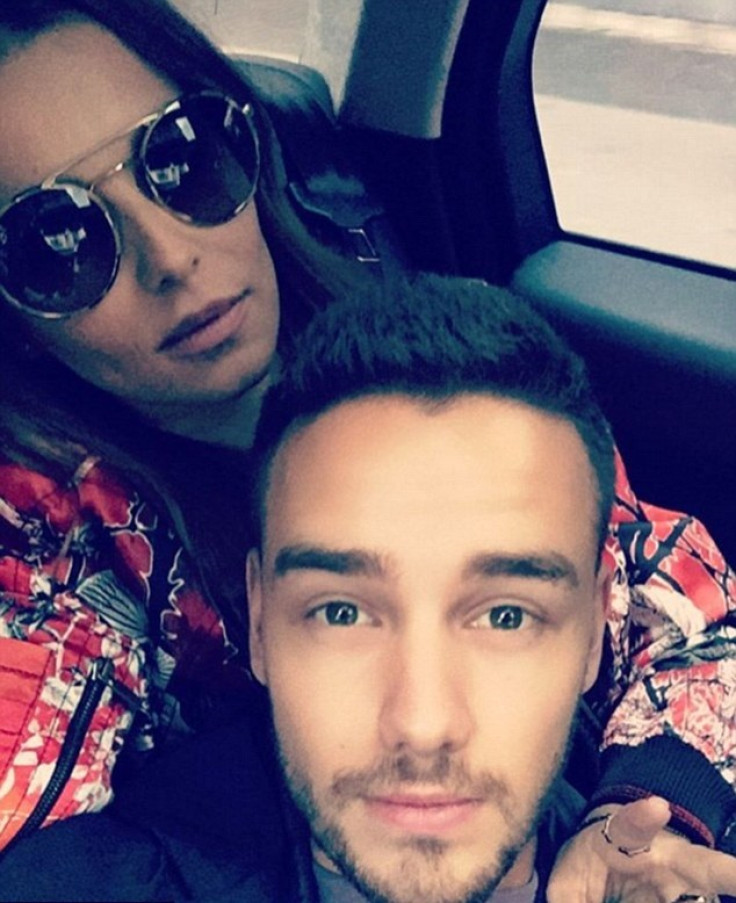 Meanwhile, former X Factor judge Louis Walsh has given Cheryl Fernandez Versini and Liam Payne's romance his seal of approval, stating that Payne would be good for the Crazy, Stupid Love singer. The Mail On Sunday claims it was in fact Simon Cowell who set the pair up, after it was clear Cheryl's marriage to Jean-Bernard Fernandez-Versini was on the rocks.
A friend of the music mogul is reporting as saying: "Simon was Cheryl's confidant when he saw the relationship going to pot. It was his suggestion, and with his encouragement, that she got together with Liam, who's a really sweet boy. Simon doesn't think the age difference is an issue. He jokes that Cheryl cannot be left to choose her own men as she always goes wrong."
While Liam and Cheryl are clearly basking in the flush of new love, the romance could well be a blessing for Simon Cowell too, since Payne has been hotly tipped to be joining Cheryl on the ITV talent show panel, a move that would send ratings through the roof and breathe new life into the ailing show.
© Copyright IBTimes 2023. All rights reserved.