US President Donald Trump's son-in-law and senior White House adviser Jared Kushner released a lengthy statement on Monday (24 July) denying that he played any part in any Russian attempt to meddle in the 2016 presidential election. The 11-page written statement was released before Kushner met the Senate Intelligence Committee behind closed doors for around two hours.
"All of my actions were proper and occurred in the normal course of events of a very unique campaign," Kushner later told reporters outside the White House after the meeting on Capitol Hill. "I did not collude with Russia, nor do I know of anyone else in the campaign who did."
In the written statement, Kushner detailed four known contacts with Russians during the 2016 campaign and presidential transition period after Trump beat Democratic rival Hillary Clinton.
"I had no improper contacts. I have not relied on Russian funds to finance my business activities in the private sector," Kushner said.
The closed door meeting comes after reports emerged that Kushner attended a meeting with Donald Trump Jr and former Trump campaign chairman Paul Manafort in June 2016 with a Kremlin-linked lawyer who offered incriminating information of Clinton. However, Kushner called the meeting a "waste of time" and said he texted his assistant to call him out of the meeting.
In May, it was reported that he attempted to set up a secret "backchannel" line of communication between Trump's transition team and Russia. Kushner denied the reports saying he "did not suggest an on-going secret form of communication for then or for when the administration took office".
Kushner, who is married to Trump's eldest daughter Ivanka, has also faced criticism over omitting several encounters with foreign officials as well as making multiple revisions to his financial and security disclosure forms to get government security clearance.
Kushner is expected to meet the House Intelligence Committee on Tuesday (25 July). The closed-door hearings come amid the whirlwind of controversy and scrutiny surrounding Trump's White House and the ongoing investigations into Russian meddling in the election and potential ties between Trump's campaign and Russia.
Twitter, on the other, swiftly voiced furious criticism and skepticism over Kushner's latest statements saying there is "no reason to believe he is telling the truth" now, based on his previous statements and actions.
"No reason to believe he's EVER told the truth," one Twitter user wrote. Another tweeted: "It's so comforting to know a person in a position of power doesn't read his emails and signs documents without reading."
Many also called for his security clearance to be revoked.
"Jared Kushner's security clearance should be revoked. If not, we should just throw in the towel and give one to Vladimir Putin himself," former White House ethics lawyer Richard W Painter said.
"This strategy makes his father-in-law smile. 'Never say you're sorry; never admit you were wrong'," one person wrote. Another Twitter user wrote: "Everything is always someone else's fault with this administration".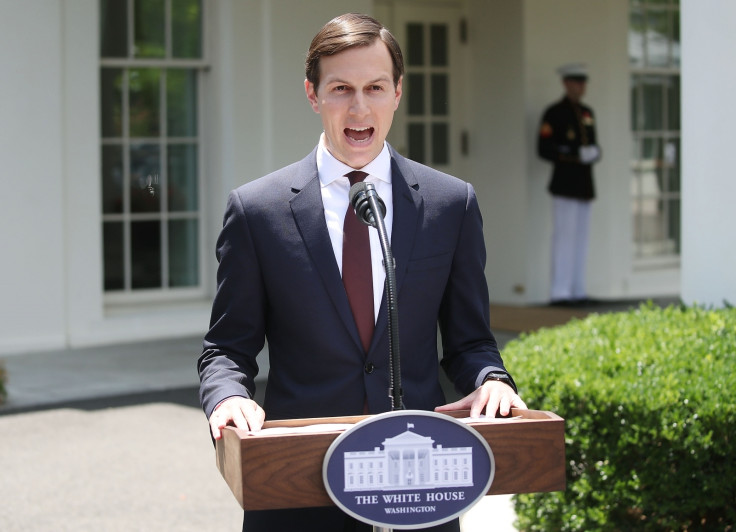 wewewew