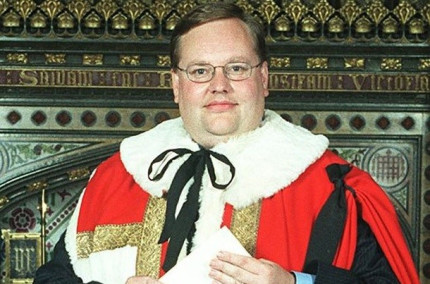 Seven months after Liberal Democrat chief executive Lord Rennard was suspended from the party for allegedly sexually harassing four women party workers all disciplinary proceedings against him have been dropped and he has been re-admitted to the party.
The only conclusion most people will draw is that he can not have committed any significant offence.
Yet it is claimed that leader Nick Clegg will bar him from any significant activity in the election campaign. Which begs the obvious question that, if he is in the clear as the verdict suggests, why would he be excluded?
And it underlines the extraordinary and ludicrous position the Liberal Democrats have got themselves into amid claims they have alienated women members and voters in a way that will further damage their already crumbling electoral support.
Despite all the twists and turns in the saga, the basics are simple. Rennard has not been found guilty of any offence which warrants disciplinary action and has only been forced into offering an apology for "inadvertently" invading the women's personal space.
But at the same time, party leaders are punishing him by insisting he will not be allowed to do the job he has devoted his adult life to.
Nick Clegg has admitted the women "felt let down that the party failed to act on their complaints appropriately".
And he has said the party has taken a "long hard look in the mirror" since the allegations and conducted a "root and branch review of our culture and processes."
These positions are completely at odds with each other and have left observers wondering why the party needs to take such drastic action against itself if Rennard had done nothing that required expulsion from the party.
The truth almost certainly lies in the likelihood that this entire, damaging affair could have ended up in the hands of lawyers, with the party's dirty laundry being aired in public for months.
By attempting to draw a line under it in this fashion, particularly in the political summer recess, party leaders undoubtedly hoped it would go almost unnoticed. They are likely to be proved wrong.
As one of Rennard's accusers, Susan Gaszczak, said: "I don't see any change. I see an awful lot of words, and very few actions."
She warned women to be "wary" of joining the party, claimed it had no moral compass and added: "They don't see the impact this has on women and women voters."
They may well feel it through the ballot box.