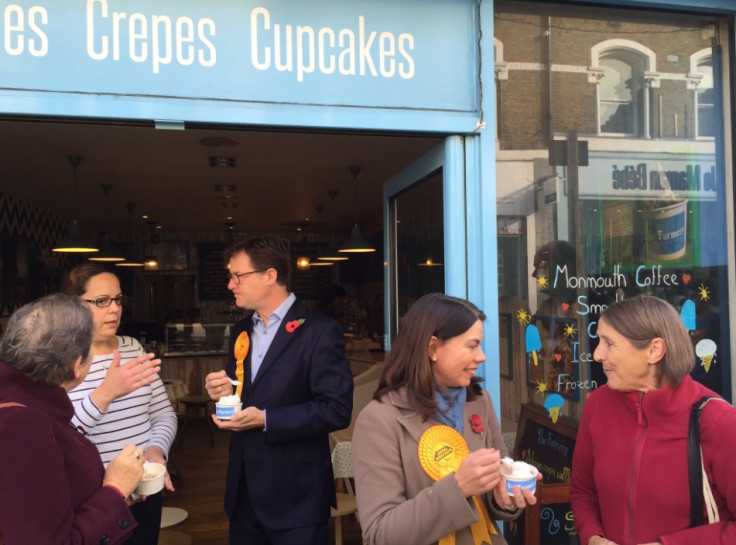 The Liberal Democrats are hoping to attract heaps of local press attention and win over voters by deploying the party's heavyweights in Richmond Park, a source close to the campaign told IBTimes UK.
The source said the West London residents will see the likes of current and former party leaders Tim Farron, Nick Clegg, and Lord Paddy Ashdown "times six" compared to the Witney and West Oxfordshire by-election.
"This will be the biggest campaign we have fought in modern times. Witney was a very good practice run for us, but this is going to be on a substantially bigger scale," the source added.
The Liberal Democrats are also expecting to deliver "huge amount" of leaflets in a bid to drum-up support for the party's candidate Sarah Olney, a 39-year-old accountant.
The all-out ground campaign tactics are very similar to those during the Witney by-election, which saw the Liberal Democrats secure second place and more than 30% of the vote.
The party was also able to slash the Conservative majority from more than 25,000 to 5,700 in the 20 October ballot.
Farron claimed the Tories' support for a "hard Brexit" is helping the Liberal Democrats. The party is playing up the EU issue in the latest by-election after 69% of Richmond-upon-Thames residents voted Remain at the referendum.
Former Conservative MP Zac Goldsmith, who triggered the by-election by quitting the House of Commons over the government's decision to back a third runway at Heathrow Airport, backed Brexit.
But despite Goldsmith's Euroscepticism, early polling puts the environmentalist 27 points ahead of Olney.
A BMG Research survey for The Evening Standard, of 543 people in the West London seat, found 56% (-2) of voters backed Goldsmith, while 29% (+10) supported Olney.
The Conservatives and Ukip have decided not to contest the by-election, with Nigel Farage urging his supporters in Richmond Park to back Goldsmith.
The Greens are still considering whether to field a candidate. The by-election is expected on 1 December.