Liberal Democrats set to gain from Jeremy Corbyn's incompetence
Just 24 hours after the electoral disaster which engulfed the Liberal Democrats in the general election, most party activists were happier – not happy, but happier – than they really had any right to be.
The reason? A powerful farewell speech from Nick Clegg had trigged a wave of new members. Tracking the latest tally of new members was an addictive and effective form of distracting pain relief as the party's membership grew by nearly half.
Even the most enthusiastic retweeter of the rising totals knew this was like a party of survivors finding a stash of chocolate in the overcrowded lifeboat being tossed about in a North Sea storm – very welcome, but on its own not enough to turn the situation around.
The modest good news has continued since, with a string of good council by-elections over the summer averaging a Liberal Democrat gain every fortnight. Consider that like our metaphorical throng on the lifeboat discovering some drinking water too.
But now, to take my metaphor beyond breaking point, there is the sight of land off in a north-north westerly direction (for landlubbers, that is just to the centre left as you look ahead). It is the election of Jeremy Corbyn and the leftward march of Labour, opening up huge space for the Liberal Democrats.
Corbyn's election is good news for the Liberal Democrats for three reasons – two welcome, one more problematic. The first and most important is that by leaving a clear political space for the Liberal Democrats, Corbyn is removing any existential angst over whether there is a future role in for the party.
The Liberal Democrats still has to fight hard to fill it, but there is clearly a slot for a liberal, tolerant, centre-left party which values economic competence as the underpinning both to the generation of tax revenues that can fund public services and to the opening up of individual opportunities for everyone.
The second Corbyn boost for the Liberal Democrats is his repeated display of incompetence. In that sense, he is no Ken Livingstone, who was ruthlessly effective when winning elections for mayor of London at focusing in on a few big points and minimising the collateral damage from his own controversial past.
Corbyn, by contrast, has stumbled from one such controversy to the next, looking neither competent nor consistent. Should he sing the anthem? Some will say yes, some no – but not to sing it and then immediate say you will the next time is neither an act of principle nor of competence. Yet for many voters, competence is a key virtue. The less Labour has, the easier the road to recovery for the Liberal Democrats.
The more troublesome boost for the Lib Dems comes from the lesson of history. The party has done best at general elections when it is clear in advance who was going to win and become prime minister.
Hence the successes of 1997, 2001 and 2005 (where everyone knew Blair would be PM the day after), the disappointment of 2010 (where people thought it would be Cameron probably but were not sure whether he would get a majority), and the failures of 1992 and 2015 where it was very unclear what it would happen.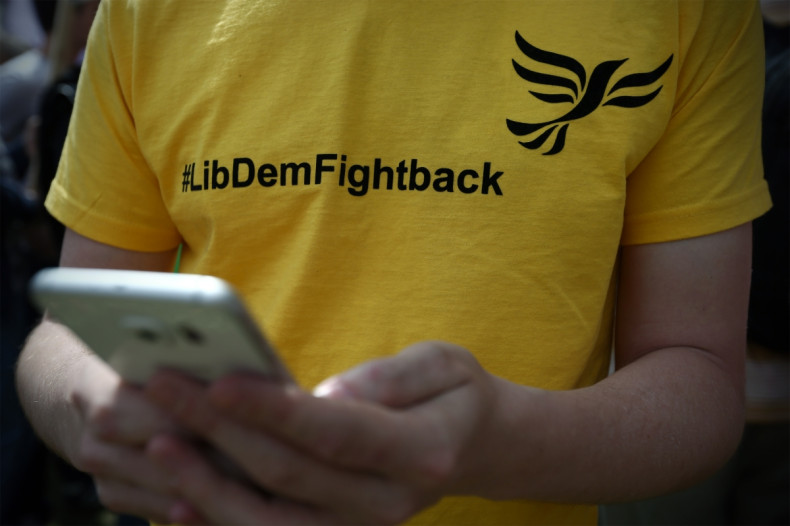 So for the Liberal Democrats, the best options are either a very popular or a very unpopular Labour leader. Ed Miliband was neither good nor bad enough to help the Liberal Democrats out. Corbyn looks set to be more helpful – but at the cost therefore of boosting the Conservative election prospects, something which few Liberal Democrats activists view with enthusiasm.
Which is why Liberal Democrats assembling for the party conference in Bournemouth (the tourist board would like me to insert sunny here, but my past experience has led me to double-check I have packed my umbrella) are both rather cheerful and with much to discuss about party strategy.
The number of party members attending is a record for the party – and with fewer events than usual in the conference programme for the record numbers to squeeze into, the atmosphere through the week will definitely be one of a party with plenty of members and life in it.
For new leader Tim Farron the challenge will be to set out to the crowds, and wider public, a clear strategic direction that occupies the centre-left space without simply sounding like the soft centrist mush that was how the general election message sounded.
All the more so as the party has not yet really thought through how much time it should spend defending what it did in 2010-15 (especially there is now a pure Tory government to compare with), versus not wanting to spend precious moments of public attention talking about the past and reminding people of the party's period of greatest unpopularity.
Farron also faces a crunch vote, on the UK's nuclear deterrent. Farron himself is multilateralist rather than a unilateralist, someone who does not believe in an expensive like-for-like replacement of Trident but also does not want to see the UK unilaterally give up its nuclear weapons. That viewpoint will be up against a unilateralist option when conference votes this week.
To Farron's credit he has clearly and directly set out his views to party members, all under his name rather than anonymous quotes sniping at party colleagues. That rather ups the political stakes, however, when the Trident vote comes.
It is an important policy decision; it may also be a party vote that defines Farron's relationship with the wider party: if he wins, one of successful leadership or, if he loses, one of stumbling embarrassment.
Farron's first few days in post as leader were not high profile enough in the media to decisively set his public image in the Corbyn's may well turn out to have been. But this conference, and the Trident vote, may well be that equivalent scene setter for him. Watch this space.
---
Mark Pack is editor of Liberal Democrat Newswire and co-author of 101 Ways To Win An Election.
---