Tim Farron has 'blown it' with moderate Labour MPs over defections with text revelations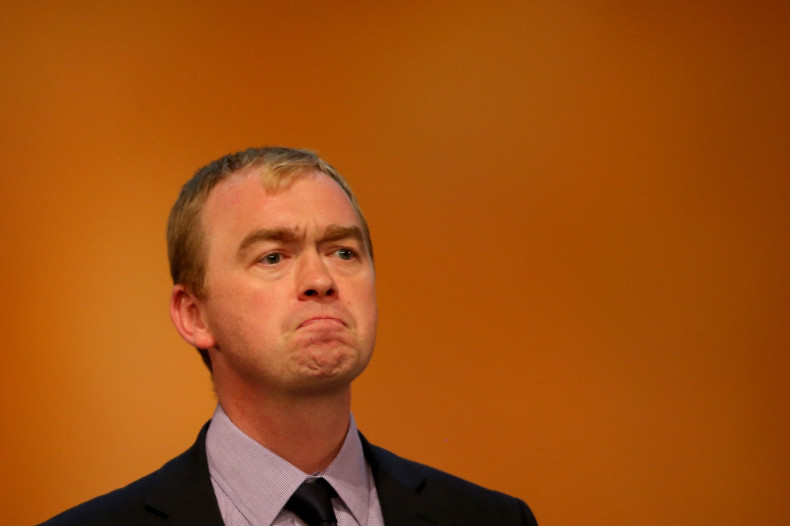 Tim Farron will scare off moderate Labour MPs and fail to convince them to jump ship to the Liberal Democrats after revealing he received "unsolicited texts" from leading Labour figures, according to a Labour insider.
The source, who is close to a number of modernising Labour MPs, told IBTimes UK the moderate parliamentarians would not want to be seen talking to Farron after the Lib Dem leader claimed he had been contacted by well-known Labour figures in the wake of Jeremy Corbyn's election win.
"Who's going to be want to be seen now talking to Tim Farron in parliament as a Labour MP? He has absolutely shot himself in the foot. For those of us who think defection is a disastrous strategy, Tim Farron is our friend and has scared off anyone from doing it. If MPs were looking to him for solace, he's blown it," the source said.
The comments come after Farron told the Evening Standard he felt like was an "agony aunt" when moderate Labour MPs reached out to him. "I've had various unsolicited texts, some of them over the weekend, where I felt like I was being an agony aunt rather than anything else," he said.
When asked if frontbenchers had text him after Corbyn's victory, the Liberal Democrat leader added: "I couldn't possibly comment. People in the Labour Party can have conversations with me, which may or may not be conclusive, which will remain totally between me and them."
But Kevin Meagher, associate editor of Labour Uncut, was also sceptical of the defection talk prompted by Farron's interview. "There will be some members and even a few MPs who will be having a dark night of the soul, but I can't believe any would be daft enough to jump ship, either to join the Lib Dems, who are polling less than 10%, or to run off and start an SDP Mark Two," he told IBTimes UK. "Politics is now incredibly fluid and Labour's disgruntled moderates should be looking to stand their ground, not head for the hills."
The rumours come after a number of setbacks for Corbyn in his first week in the top Labour job. The leader, among other things, was criticised for not singing the national anthem at a Battle of Britain commemoration ceremony at St Paul's Cathedral. Elsewhere, the left-winger came under fire for excluding women from Labour's top shadow cabinet jobs.