British plans to send 1,000 ground troops to Libya as part of a 6,000-strong international force have been thrown into disarray after the new government said it did not want foreign help. Libya's Government of National Accord, including Prime Minister Fayez Seraj, arrived in Tripoli just weeks ago.
Lawmakers in Libya hinted that it would not accept international offers for security assistance over fears that it could exacerbate existing tensions in a country which has been ravaged by civil war since August 2014. "Even though there are Isis [Islamic State] fighters all along the coast they seem more worried about the impact that foreign fighters would have on trying to deal with the situation with the east of the country," a government source said.
Plans for European naval forces to move into Libyan territorial waters in an effort to crack down on human trafficking is also yet to receive the green light. "Permission has not yet been given for that either," the source added.
The Seraj administration faces a number of significant challenges, including fighting IS (Daesh) and kickstarting the country's shattered economy. The US, Britain and Italy are keen for Tripoli to accept training for the Libyan army in a bid to reduce the threat posed by IS to Europe, but stability is the new government's top priority.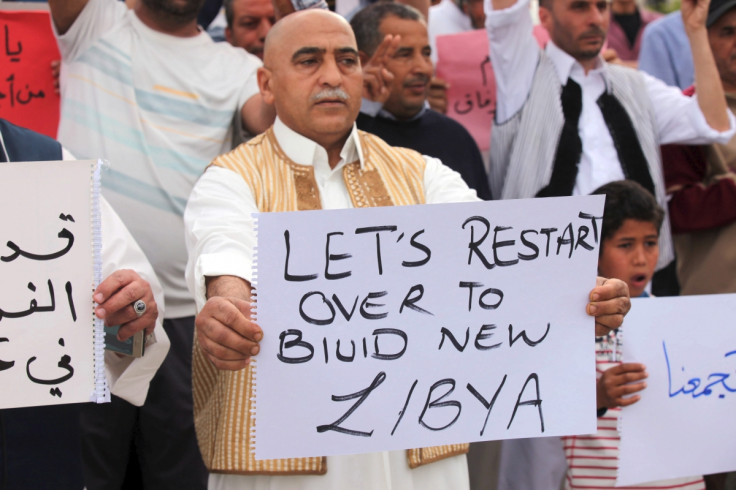 "The idea that the PM [Seraj] is yet able to give the green light to anything is premature, he needs to make sure he has the necessary support," an unidentified British minister said, according to a report in the Times. "We are in a sensitive period. Nobody has drawn any firm conclusions. We've got a long way to go but there is a recognition things are extremely serious."
Despite ruling out the possibility of asking for external forces to help tackle IS, Tripoli is reportedly still weighing up whether to request help for training soldiers and absorbing militias into a national force. "The Libyans are committed to battling Isis themselves," said Giorgio Starace, Italy's special envoy to libya. "They are not interested in foreign troops and want to rely on their own forces."