Libya: UN-backed Government of National Accord headed by Fayez Seraj arrives in Tripoli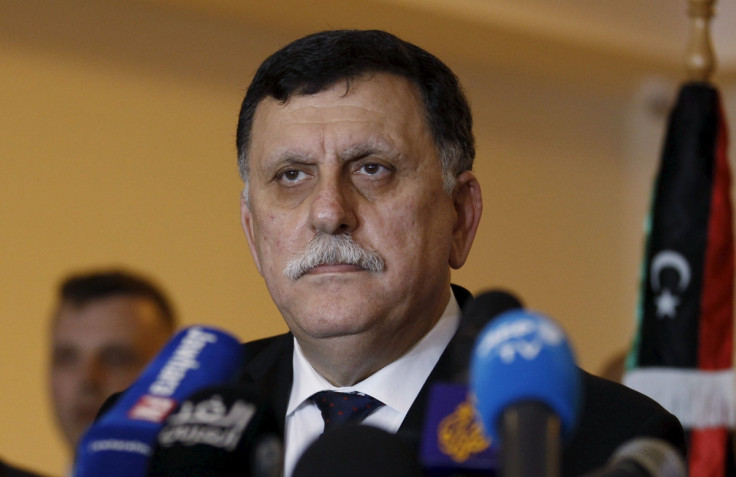 Libya's Government of National Accord, including its Prime Minister Fayez Seraj, has arrived in Tripoli despite strong militia opposition to its instalment in the country's capital.
Reuters news agency reported Seraj and his ministers arrived at Tripoli's naval base from Tunisia, where the UN-backed government had been biding its time since December.
The appearance of the Seraj administration, which was first proposed by the UN in October 2015, has come as a surprise in Tripoli despite an announcement that security arrangements for its arrival had been made on 18 March.
Libya's capital has been under the control of a coalition of local forces and fighters from the city of Misrata, known as Libya Dawn, since the summer of 2014. The prospect of Seraj's arrival had created divisions between the militias with heavy gunfire reported across Tripoli this morning (30 March).
The UN's special envoy to Libya Martin Kobler has welcomed the arrival of the presidential council to Tripoli and urged the "peaceful and orderly handover of power". The Government of National Accord has said in a brief statement that it will start its work in Tripoli, referring to the city as "the capital of all Libyans".
Senior Fellow at the Atlantic Council's Rafik Hariri Center, Hafed al-Ghwell told IBTimes UK he feared the arrival of the government of national unity would bring division to Tripoli.
"My fear is we may end up with two Tripolis instead of one Libya," he said. "It is clear this supposed unity and national accord government has managed to become a divisive and controversial government."
Criticising the Skhirat agreement which had created the unity government, al-Ghwell said it had "shaky foundations".
However, Mohamed Eljahr, non-resident fellow, also at the Rafik Hariri Center, welcomed the arrival of the Government of National Accord but cautioned the next 48-72 hours could prove make or break for the administration.
"The question will be whether they are able to maintain this without any violence. The presidential council has been very keen on not using violence to get into Tripoli. Even though it is very late, their presence is a boost to the Libyan political agreement and the UN's efforts," he said.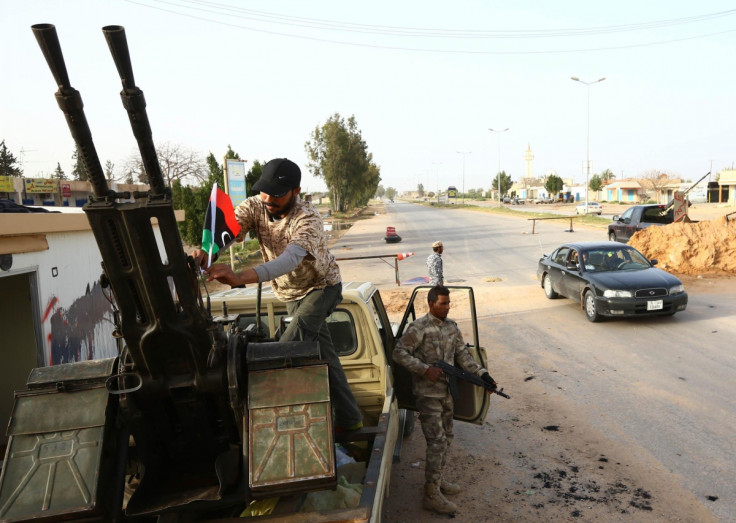 "There are still huge obstacles for this government. There are some who believe this will be little more than a photo opportunity and we will see the GNA (Government of National Accord) leaving again. That would be a disaster but the possibility is still there. If there is violence, Seraj may have to flee," Eljahr added.
Libya has been engulfed in civil war since August 2014 when Libya Dawn militias ejected the country's internationally recognised government and installed their own rival administration. As the government in Tripoli vied with its rival, which moved to Beida, for control of the country, anarchy gripped the north African nation.
The international community has put its faith in a UN-brokered peace agreement, drawn up in Skhirat in December, to end Libya's woes, including a flourishing Islamic State franchise on the south coast of the Mediterranean. Britain and Italy which have proposed deploying a 7,000-strong military force on the ground in Libya have said the move would be conditional on support from the Government of National Accord.
However, neither of Libya's existing governments have endorsed Seraj or his cabinet, known as the presidential council. Rival Tripoli Prime Minister Khalifa Ghwell said Tuesday (29 March) that Tripoli's airspace had been closed to "protect the souls of the people following the presidential council's inappropriate behaviour".
Libya's House of Representatives has failed repeatedly to hold a binding vote to endorse the Government of National Accord.
More from IBTimes UK:
© Copyright IBTimes 2023. All rights reserved.