Libya: Children watch Isis behead soldier outside Derna mosque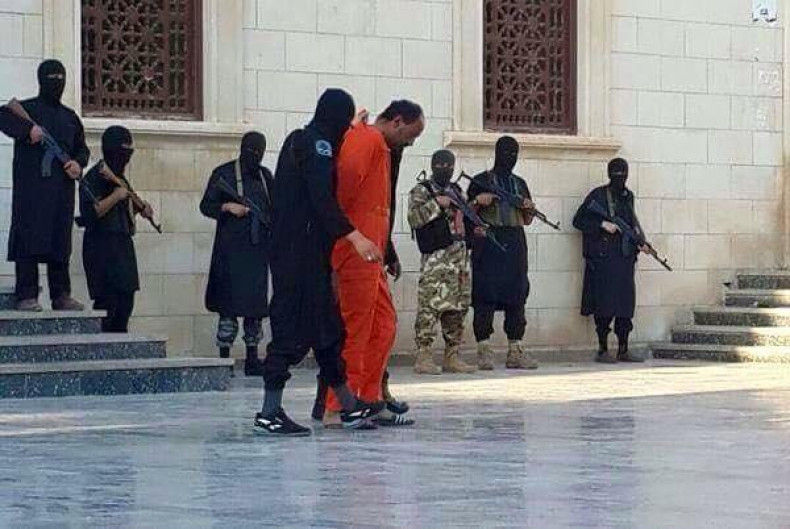 The Islamic State (Isis) has beheaded an alleged volunteer for the army loyal to the internationally recognised Libyan government of Tobruk in front of a group of children.
Pictures of the gruesome execution, which is believed to have taken place at a mosque in the IS-stronghold of Derna, showed the prisoner in an orange jumpsuit kneeling before black-clad armed men before being decapitated.
Another horrific image depicts a militant holding the head of the victim in front of a group of small children for "education purposes".
The captive, named as Bayda-born Abdulnabi Shurgawi, was captured earlier this week for "apostasy".
Many common citizens signed up to help the army of General Khalifa Haftar battle IS and Libya Dawn, a group of Islamist militias that took over the Libyan capital Tripoli last year.
Following the beheading, an unknown Libyan cartoonist drew a cartoon of the barbaric execution with the caption "Derna and the future of its children":
The country has been embroiled in fighting since the overthrow of late dictator Muammar Gaddafi in 2011.
IS has recently exploited the chaos to set up its local offshoot that has infiltrated several coastal cities and wrestled control of the eastern city of Derna.
The internationally recognised government was ousted from Tripoli by Libya Dawn, which formed its own administration. Its rivals, backed by the forces of General Haftar have set up their new headquarters in the eastern city of Tobruk, more than 900 miles to the east.