Isis targets jihadists in former Soviet nations with Russian-language propaganda magazine Istok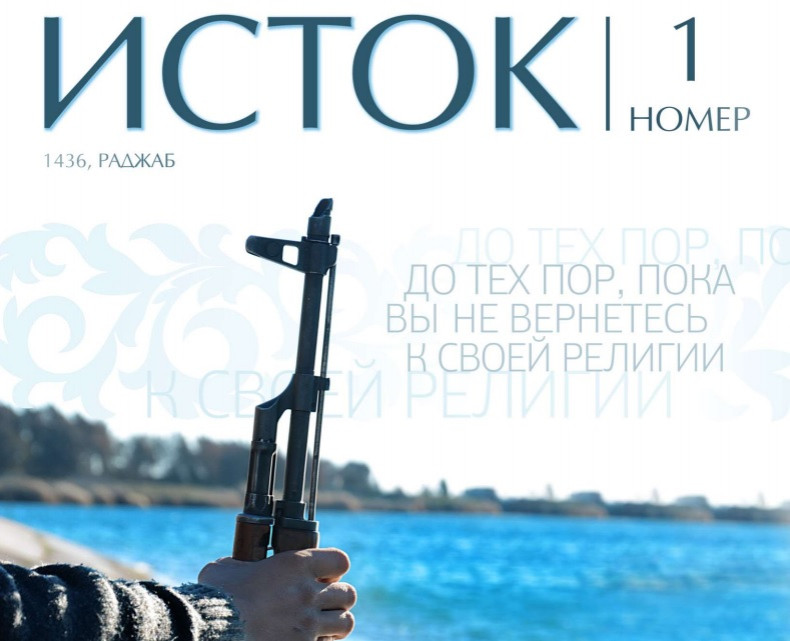 The Islamic State's (Isis's) propaganda branch seems to have recently put particular focus on its northern front, with the release of a second Russian-language magazine aimed at recruiting jihadists from post-Soviet countries.
Istok (which translates as 'The Source'), a slick 24-page publication, was posted online at the end of May, just two weeks after a shorter IS Russian-language journal named Furat Press came to light.
"Eurasia, or the former Soviet Union, contains a recruitment pool of Russian-language-speaking Muslims numbering in the several tens of millions. So this is IS's next 'market' if you will," Gordon Hahn, a jihadism and Russian and Eurasian politics analyst, said.
The magazine is published by the extremist Sunni group's official propaganda arm, the al-Hayat Media Centre, which is also responsible for other IS titles such as the English-language Dabiq (at its ninth issue) and its French counterpart Dar-al-Islam (at its fourth).
Istok is lighter in content than its cousins, with the first issue focusing mainly stories of militants from Russian-speaking countries telling of their journey to Syria and Iraq and fighting experience there.
The outcome is "a little boring" to read, according to Hahn, as it also presents the theological justification for the establishment of a caliphate, in an attempt to recruit from the Caucasus and Central Asia.
IS is currently competing with its global jihadi rival, al-Qaeda, for the loyalty of Russian-speaking jihadists.
Chechnya and Dagestan have become hotbeds for Islamic extremism over the last decade and IS has been trying to extend its reach in the region.
Since the end of last year, several militant leaders of the so-called Caucasus Emirate (CE) have defected to IS, pledging their alliance to its chief, Abu Bakr al-Baghdadi.
CE is tied to Jaish al-Muhajireen wal-Ansar, a large group of militants mainly from the former Soviet area, that is fighting alongside al-Qaeda's official offshoot in Syria, the Nusra Front.
Hahn, a California-based analyst at Geostrategic Forecasting, said the release of Istok also signals that IS might now be looking to target countries south of the Caucasus Mountains to shorten the continuity gap in its territorial presence from northern Iraq to southern Russia,
"The northern front, limited previously to northern Iraq and Syria, will now be extended into the southern Caucasus consisting of Georgia, Armenia and Azerbaijan as well as Russia's north Caucasus," he said.
The release of Istok came as IS released another propaganda video targeted for Russian speakers. The clip showed the head of Tajikistan's special forces, Gulmurod Khalimov, giving the bay'ah (oath of allegiance) to IS and pledging to bring jihad to Russia and the US.
The International Crisis Group estimates around 4,000 Central Asian people have joined IS. Up to 2,000 others are said to have travelled to Iraq and Syria from the Caucasus area.