Isis in Libya: Italians poke fun at jihadists' Twitter threat to attack Rome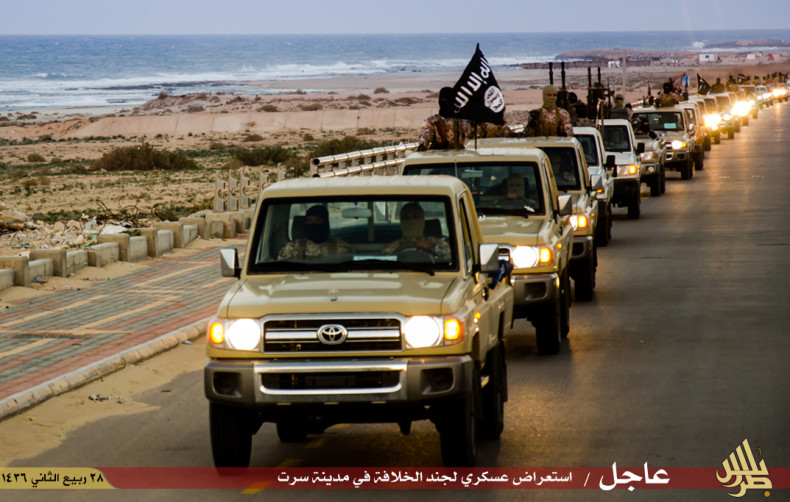 A reported Islamic State (Isis) twitter propaganda campaign threatening to conquer Rome has drawn ridicule from Italian netizens.
It all started with a tweet from Rita Katz, the head of SITE, an intelligence group monitoring jihadi activity online.
Katz, who also write a column for IBTimes UK, appeared to be referring to Arabic tweets by Isis-linked accounts, commenting on photos of militants parading through what was said to be the Libyan city of Sirte. The pictures were posted online by the extremist group's media arm.
Katz's tweet was soon picked up by all mayor Italian newspapers, fuelling fears that after the Islamist group's recent expansion into Libya, Italy might be facing the higher risk of terror attacks.
The local online community however took the news with a smile and started taking the mickey out of the jihadists.
Some warned the would-be-attackers of the Italian capital's chronic traffic problems and other transportation issues:
Others suggested there was not much left to conquer after several years of economic crisis:
Some adopted a more belligerent stance, reminding the Islamists that Italy's world-famous cuisine counts on numerous pork-based delicacies.
Others simply suggested restaurants where the militants can dine when in town.
Isis is known to have made popagandist threats against Rome and the Vatican in the past.
In October last year, a Photoshopped picture of a jihadi flag flying atop the Holy See was splashed on the front cover of the group's English language magazine, Dabiq.
Isis offshoots have recently gained a foothold in Libya, exploiting the country's crumbing security situation to infiltrate several coastal cities.
The former Italian colony has been embroiled in fighting since the overthrow of late dictator Muammar Gaddafi in 2011. It is currently locked in a three-way power-struggle pitting government forces against Libya Dawn, an umbrella group including radical and moderate Islamists, and Isis.
The development has sparked international alarm due to Libya's proximity to southern Europe.
Italy's southern islands, in particular, are only a few hundred miles from the north African coast and officials have expressed worry that militants could mingle with the hundreds of migrants crossing by boat every week.
Earlier this week, Libya's Foreign Minister Mohammed al Dairi called for an emergency session of the UN Security Council to lift an arms embargo and allow his government to fight back at Isis.
The proposal was met with scepticism by the US and Britain, which argued that a national unity government needs to be formed before any more weapons are poured into the country.
Neighbouring Egypt has been conducting airstrikes against jihadist positions this week, after a gruesome online video depicting Isis militants beheading 21 Coptic Christians on a beach near Tripoli was posted online.