Libya: Isis wages war on music by burning drums, saxophones and other instruments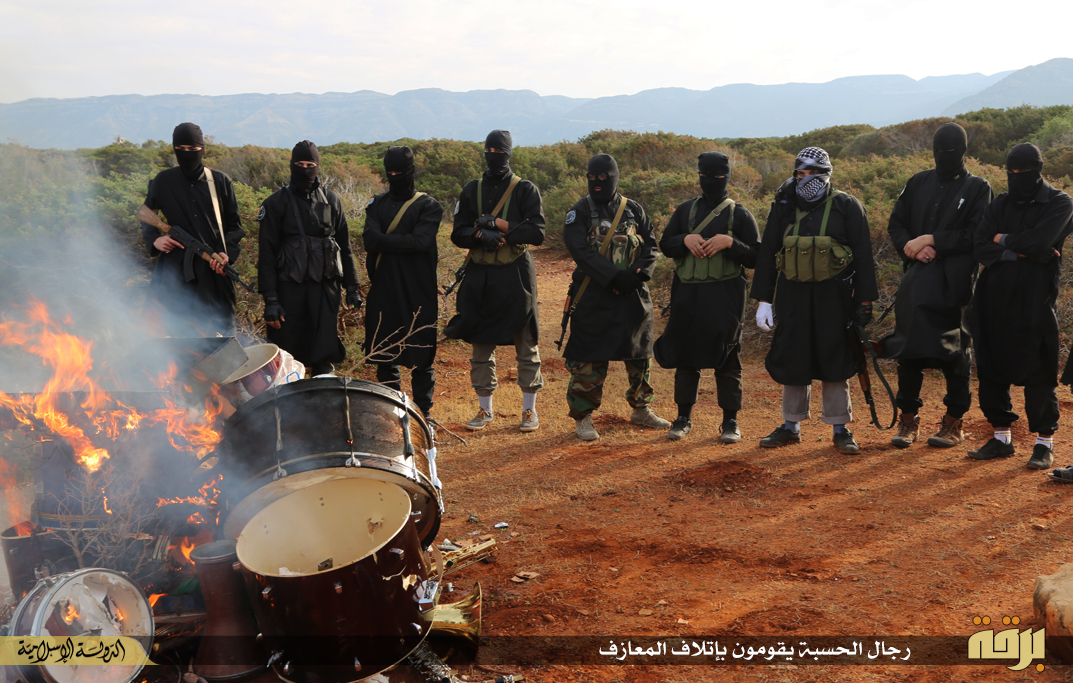 The Islamic State (Isis) propaganda machine has published photos of its militants in Libya burning musical instruments they said were confiscated in line with the radical group's interpretation of Sharia law.
Black-clad gunmen are seen setting fire to a pile of drums, brass and woodwind instruments at a countryside location and then watching the fire burning in images posted online by an Isis media branch.
An accompanying message claimed the instrument-burning took place in eastern Libya, possibly near the city of Derna.
Under the jihadi group's rules, instrumental music is banned as well as what it claims are other un-Islamic activities such as smoking and drinking alcohol.
In September, it was reported that Isis had imposed a new school curriculum in the northern Iraqi city of Mosul, banning art and music as well as all classes on history, literature and Christianity.
Libya has been embroiled in fighting since the overthrow of late dictator Muammar Gaddafi in 2011.
Battling for control of the country currently involves pro-government forces, Libya Dawn, an umbrella group including radical and moderate Islamists, and Isis local offshoots that recently infiltrated several coastal cities.
The group's expansion into the Mediterranean country has sparked international alarm.
Libya's Foreign Minister Mohammed al Dairi has called for an emergency session of the UN Security Council to lift an arms embargo and allow his government to fight back at Isis.
Neighbouring Egypt has been conducting airstrikes against jihadist positions this week, after a gruesome online video depicting Isis militants beheading 21Coptic Christians on a beach near Tripoli was posted online.
© Copyright IBTimes 2023. All rights reserved.