Fourteen people are believed to have been killed after a helicopter, operated by forces loyal to the country's western government in Tripoli, was downed off the Libyan Coast.
A spokesman for the Tripoli government told reporters that 14 were killed after it was shot, 27km west of the Libyan capital over hostile territory. It was not immediately clear who shot down the aircraft.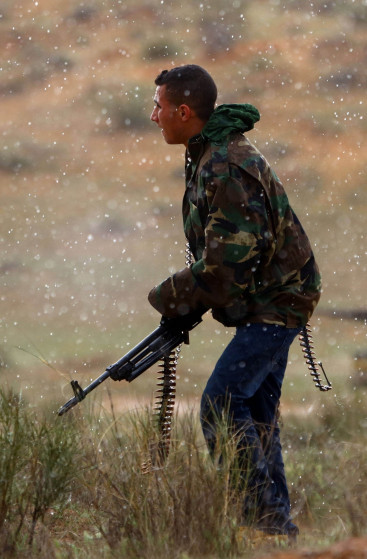 A Tripoli-based activist told IBTimes UK, on condition of anonymity, the wreckage of the helicopter had crashed into the Mediterranean off the coast of al-Maya town. He said there were reports four bodies had been pulled dead from the sea and the other ten were believed drowned.
The activist explained the Tripoli government and the Libya Dawn forces that support it often transport money and other goods by air as the road through contested territory to the west of the capital has become too dangerous to cross.
Libya's internationally recognised Beida-based government, which is fighting a civil war against militias aligned to Tripoli, claimed two western military leaders were killed in the crash. This has not been confirmed by an independent source.
The international community has urged Libya's rival governments to agree to a UN-sponsored peace plan. However, neither Tripoli nor Beida have agreed to overtures by UN special envoy Bernardino Leon for a government of national accord. He is now set to be replaced in the role by German Martin Kobler.
The country's descent into chaos has fuelled the flow of migrants across the Mediterranean and given Islamic State (Isis) a launching pad to the continent.
The power vacuum in Libya has been exploited by an offshoot of IS, which has carved out a stronghold in the centre of country in Sirte, the home town of former dictator Muammar Gaddafi. From there IS has launched tentative attacks across Libya's oil crescent. In March IS militants kidnapped nine foreign oil workers and beheaded eight guards at al-Ghani oilfield. The oil-rich region in the Sirte basin is controlled by a mixture of local forces and Ibrahim Jadhran, an arch-opportunist, loosely aligned with Libya's Tobruk government in the east.