The Italian navy has concluded the four-month underwater recovery operations of bodies trapped on the wreck of a fishing boat that sank in April killing at least 800 migrants and refugees. The navy said it had laid a wreath on the deck of the sunken vessel with the help of a robotic arm, followed by three flashes of light.
The shipwreck, the deadliest in the Mediterranean, caused a worldwide outcry and pushed Europe to expand its search-and-rescue operation off the Libyan coast. The navy said it recovered 118 bodies using remote-controlled submersibles to bring up bodies around the wreck, which is about 370m down.
Prime Minister Matteo Renzi had promised to recovery the 20m vessel, which was found three weeks after the shipwreck about 85 miles north east off the coast of Libya. Many more bodies are feared to have been trapped below deck.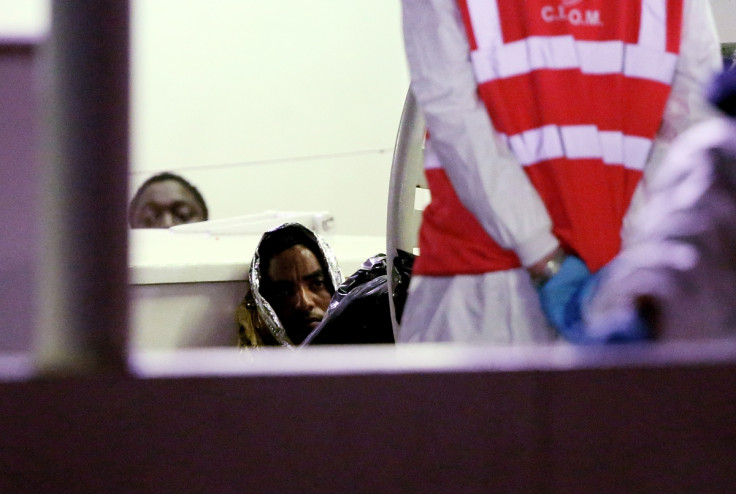 The overcrowded fishing vessel overturned and sank as it approached a merchant ship that had come to its rescue. The recovery operations were conducted by the Impresub Diving and Marine Contractor company with the help of the Italian navy's Orione ship.
The suspected captain of the ship and a crew member were arrested after they landed in Catania along with 25 survivors. Refugees, who were from Syria, Eritrea and Somalia, included 200 women and dozens of children.
Giovanni Salvi, a prosecutor in Catania who is leading the criminal investigation, said hundreds of them were forced into the hold of the ship, while hundreds more were locked on the second level. The remainder were on the upper deck. The migrants' distribution reflect a different payment to smugglers.