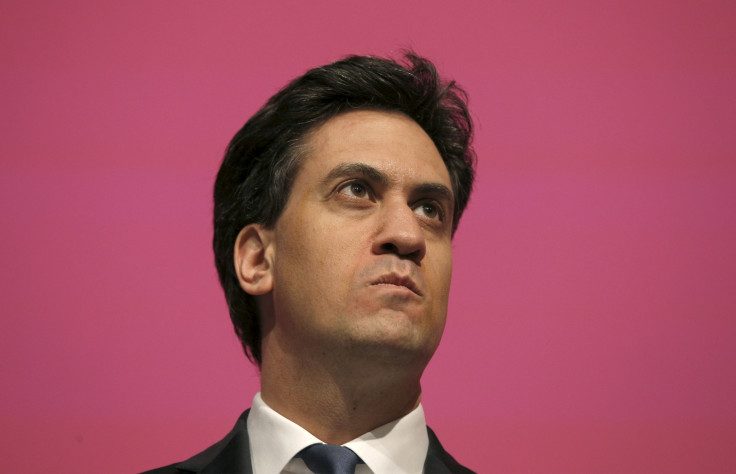 Labour leader Ed Miliband is blaming the Mediterranean migrants crisis on a failure of post-conflict planning by Conservative Prime Minister David Cameron after the Libya bombing campaign in 2011.
Led by Nato forces, which included Britain, the US and France, air strikes were launched on the Libyan government military in the dying days of the Muammar Gaddafi dictatorship, as the North African state crumbled into civil war amid the Arab Spring. When Gaddafi was killed in October 2011, Nato ended its campaign and enforcement of a no-fly zone.
Since then, Libya has become a failed state as warring factions divided by tribal and religious lines fought for power over parts of the country. Islamic State (Isis) has also gained a foothold.
Some critics of Nato states argue they have left Libya to fail and did not have a robust strategy for transitioning it to stability and democracy. But Nato insists it is working hard to establish security in the country.
Libya's chaos has allowed it to become a portal to Europe for hard-pressed migrants fleeing war, oppression and poverty across Africa and the Middle East. People smugglers pack these desperate migrants onto ramshackle, unsafe boats and attempt to sail them from Libya's ports across the Mediterranean to Europe's shores, Italy in particular. Since 1 January 2015, it is thought that more than 1,750 migrants have drowned attempting this risky crossing.
Miliband has seized on Libya's descent into civil chaos and the European migrants crisis to attack Cameron during the 2015 general election campaign.
"Since the action, the failure of post-conflict planning has become obvious," he said in a speech at the foreign policy thinktank Chatham House.
"David Cameron was wrong to assume that Libya's political culture and institutions could be left to evolve and transform on their own.
"What we have seen in Libya is that when tensions over power and resources began to emerge, they simply reinforced deep-seated ideological and ethnic fault lines in the country, meaning the hopes of the revolutionary uprisings quickly began to unravel.
"The tragedy is that this could have been anticipated. It should have been avoided. And Britain could have played its part in ensuring the international community stood by the people of Libya in practice rather than standing behind the unfounded hopes of potential progress only in principle."
Conservatives have called Miliband, who voted to support the 2011 Libya campaign by Nato, "shameful" over his claims and accused him of attempting to make cheap political capital out of a humanitarian crisis.
Others say it stinks of rank hypocrisy after Labour's failures in post-Saddam Iraq, given the death, destruction and chaos in the years after the 2003 invasion it spearheaded along with the US – and that cleared a path for the rise of IS.
But perhaps Labour is right and Miliband is making his Libya statement from a platform of bitter experience, experience that Cameron should have heeded. And Miliband wasn't an MP in 2003, so didn't vote to support the Iraq war.
Given what happened in Iraq, is Miliband a hypocrite for attacking David Cameron's post-conflict planning in Libya?