Libya: One million migrants ready to reach Europe says EU border chief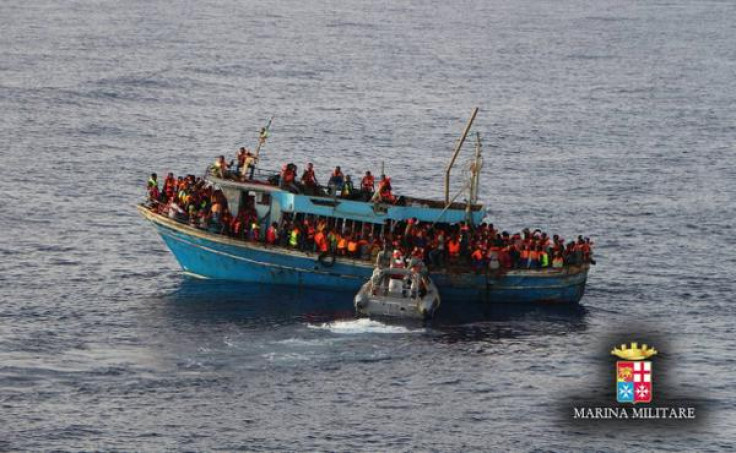 Up to one million migrants could reach Europe from Libya amid collapsing security in the northern African country, the European Union's border agency chief has warned.
Frontex executive director Fabrice Leggeri said he expects asylum seekers' crossings to skyrocket in 2015 and urged EU governments to ready themselves to "face a way more difficult situation than last year".
"We are told there are between 500,000 and one million migrants ready to leave from Libya," Leggeri told Italian news agency Ansa. "We have to be aware of the risks".
In 2014, more than 173,000 asylum-seekers were rescued in the Mediterranean after they set off from African shores on overcrowded, run-down boats in a bit to reach the Italian coast. At least 3,500 others died at sea.
Numbers have increased with human smugglers exploiting the power vacuum caused by the prolonged conflict that has engulfed Libya since the overthrow of late dictator Muammar Gaddafi in 2011.
With the country now locked in a three-way power-struggle pitting government troops against different Islamist groups including Islamic State (Isis) affiliates, fears have been raised that extremists could mingle with the hundreds of migrants crossing by boat every week or drastically increase the number of crossings to strain EU border forces.
"We have evidence that migrants have been forcibly boarded on vessels at gunpoint," Leggeri said. "I do not have elements to say they were terrorists but there are worries among states."
Leggeri called for the EU to provide more funds and resources to address the migration crisis.
The call came as a large Italian search and rescue operation - Mare Nostrum - was wound down in December due to high costs and internal political opposition. It was replaced by an EU operation run by Frontex and named Triton, the scope and size of which however are considerably smaller.
Earlier this week, EU officials aired the idea of launching an EU border guard operation.
"We have to think much more about a common system of European border guards," Matthias Ruete, head of the EU's migration and home affairs office, said.
The Union migration chief Dimitris Avramopoulos added: "Frontex is not a European border guard system. If we want one, we would have to create one."
© Copyright IBTimes 2023. All rights reserved.