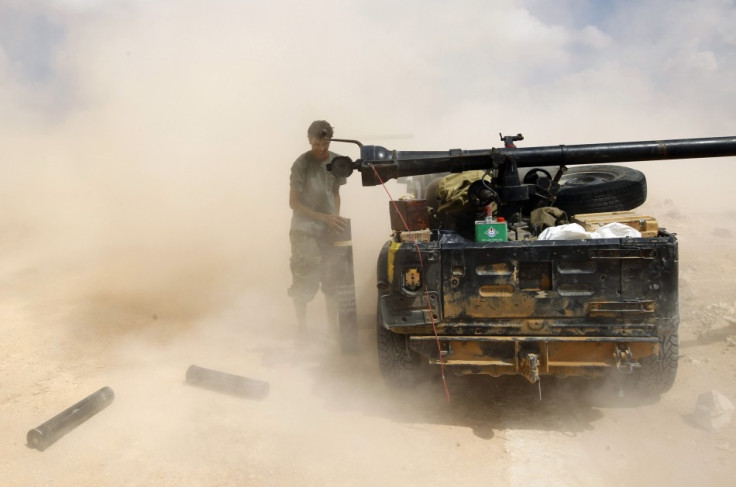 The transitional government's forces have been battling pro-Gaddafi forces in Sirte, and it seems that bringing most of their artillery material might have paid off as they insist they were able to advance several km (miles) into the city, capturing the southern district of Bouhadi.
While the battle might anchor the National Transitional Council (NTC) forces' military victory, civilians throughout the country have been very affected by months of conflict and in Sirte humanitarian agencies have warned against yet another humanitarian crisis.
A Red Cross convoy managed to deliver oxygen and other urgently needed medical supplies to the Ibn Sina hospital Monday after an earlier attempt was aborted because of heavy fighting but the situation will keep on worsening as the conflict goes on.
"The situation on the ground was very tense with on-going fighting," Red Cross delegate Hichem Khadraoui said.
"Under such conditions, we had to limit ourselves - after obtaining clearances from all the parties concerned - to bringing in the most urgently needed humanitarian aid."
Aid agencies have also warned civilians still in Sirte risks being caught in the conflict as fighting might result in causing a high level of civilian casualties, while habitants of the city also suffer food, water and fuel.
Hospital have also been overflowed with victims but staff and medical supplies are missing, while electricity cuts prevent generators from functioning and reports emanating from the city even described wounded being left to die in the streets of the city.
Also, medical staff from outside Sirte who had treated wounded civilians fleeing the fighting said habitants of the city had told them that treatment was only being given to pro-Gaddafi fighters or members of his tribe.
Meanwhile as the search for the Gaddafi family continues, a military spokesman for the NTC, told a television channel that he believed Gaddafi's son Mutassim was hiding in the Ibn Sina hospital.
"Our revolutionaries (in Sirte) are fighting those who are accomplices of the tyrant in crimes against the Libyan people," Ahmed Bani told Doha-based Libya TV.
"They are a group of killers and mercenaries led by Mutassim Gaddafi who is now in the Ibn Sina hospital in Sirte to avoid being hit, according to newly received information."
NTC Commanders also said they were now fighting a street battle against Gaddafi supporters in a residential area situated two km (1.2 miles) from the city centre.
"We are surrounding them from all sides. We have orders to call in from all fronts and use all kinds of weapons," said NTC fighter Saeed Hammad.
Teams of reporters who managed to get to Bouhadi said most of the streets were deserted, making the district look like a ghost town.
Meanwhile, under internal and international pressure to implement a transitional plan Mahmoud Jibril said Monday the NTC would set in motion the process of democratic elections once Sirte was captured, despite other parts of the country remaining out the the control of the NTC forces, explaining "Bani Walid would be dealt with as a renegade region."
It is however important to ask how can Libya be liberated and ready to choose a new government without a transitional government in control of the country and with thousands of civilians threatened by a dire humanitarian situation, or being displaced and uprooted?