Narendra Modi to propose Bollywood star Amitabh Bachchan 'as President of India' says Amar Singh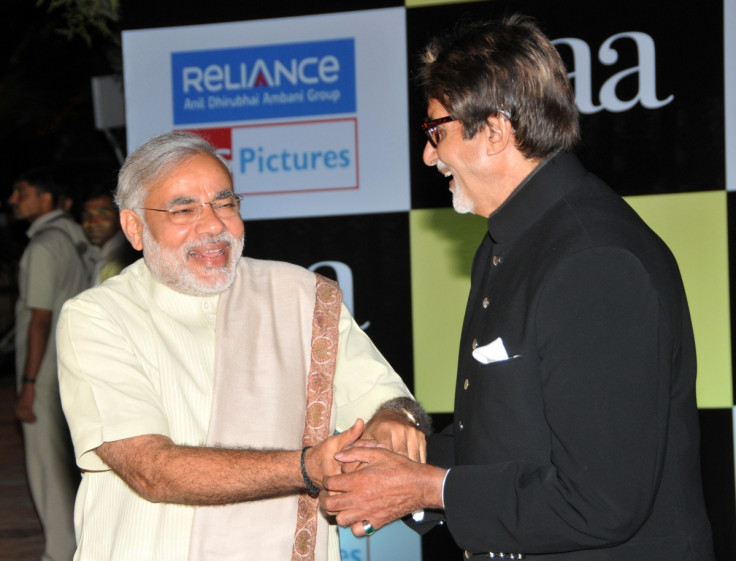 An Indian politician has reportedly claimed that Prime Minister Narendra Modi wants Bollywood star Amitabh Bachchan to be the next President of India. Amar Singh, one of the leaders of Samajwadi Party before he quit, is said to have made the claims during an exclusive interview with local media channel Zee News' India24x7.
The current President of India is Pranab Mukherjee, who assumed office in July 2012. It remains unclear when he will retire from his position, with Indian Presidents having a term five-year renewable term.
According to Zee News, Singh said: "PM Narendra Modi is planning to propose Bollywood superstar Amitabh Bachchan's name for the next President of India." Singh also told the local media channel that he was introduced to the Modi through Finance Minister Arun Jaitley before Modi became the Prime Minister in 2014. He also claimed that he was the one who then introduced Bollywood's Bachchan to Modi when he was still Chief Minister of Gujarat.
Zee News reported that Singh is "very close" to the Bachchan family, who are known to be one of the biggest families in Bollywood. Amitabh, his wife Jaya Bachchan, and their son Abhishek Bachchan are among Bollywood's most famous actors. Abhishekh is also married to Aishwarya Rai, a leading Bollywood actress and former Miss World.
Singh told Zee News: "I was the one who introduced Amitabh Bachchan to Narendra Modi in connection with Paa movie. After Modi-Bachchan's meeting for Paa, Narendra Modi asked Amitabh Bachchan to become [the] brand ambassador of Gujarat."
Bachchan has previously been involved in Singh's Samajwadi Party and Jaya Bachchan is a member of the party in Indian parliament. The Bollywood actor also tried his hand at politics in 1984, when won a seat in the Lok Sabha for the state of Allahabad as part of the opposition Congress Party.
© Copyright IBTimes 2023. All rights reserved.