Libyan Militants Seize Benghazi Special Forces Base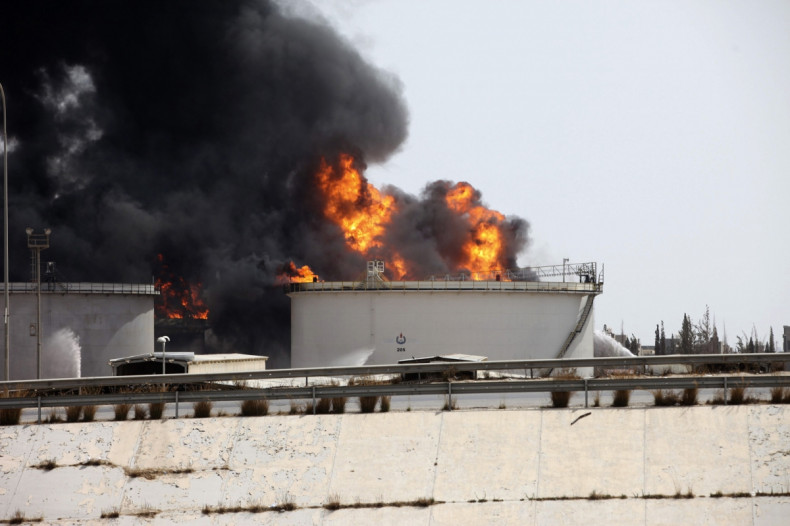 An umbrella group of Libyan Islamist fighters and former rebel militias have seized a key special forces base in the eastern flashpoint city of Benghazi after a battle that killed at least 38 people.
The site was attacked by a coalition including Ansar al-Sharia, a militant Islamist group classified as a terrorist organisation by the US, and ex-rebels of the Benghazi Shura Council.
A government MiG warplane crashed during the fighting but the pilot managed to parachute to ground, according to Reuters. Two special forces spokesmen confirmed the militants took control of the army base.
Special forces have joined with renegade former army general Kahlifa Haftar who launched a campaign to clear the city of Islamist militants.
Libya, since the fall of Gaddafi, is chaotic with a fragile government and armed forces unable to impose their authority on competing political factions and the brigades of former rebels who refuse to disarm.
Fresh fighting erupted two weeks ago as France and other foreign states were forced to pull diplomats out of the North African state. A rocket struck a fuel depot near Tripoli airport two days ago causing a massive fire.
Italy and Italian oil group ENI offered to help extinguish the blaze.
At least 97 people have been killed in fighting between rival militias battling for control of Tripoli's main airport in the past week.
The development came as the French government said it has evacuated French and British nationals from Libya. According to French sources, 40 French citizens and seven British nationals had been evacuated by ship.