An aeroplane has been hijacked over Libya and diverted to Malta by two hijackers reportedly armed with a hand grenade.
The Libyan internal flight was diverted to an airport on the island of Malta. Maltese Prime Minister Joseph Muscat claimed that 111 passengers were on board, of whom 82 were men, 28 were female and one was an infant. All of them have now been released from the plane.
Seven crew members are believed to still be on board. Military and emergency personnel have surrounded the plane.
The hijackers – some reports suggest there is only one – took control of the aircraft and flew it over the Mediterranean Sea to Malta. Malta International Airport confirmed an "unlawful interference at the airport" by tweet at 11.01am. The hijackers claim to be armed with a hand grenade and are supporters of Gadaffi, according to The Times of Malta. Their exact demands are unknown.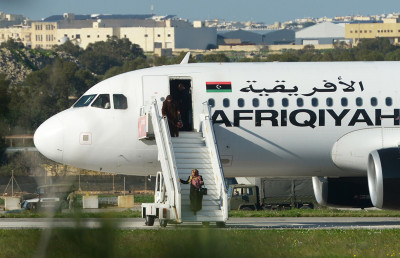 Passengers were released in small groups throughout the afternoon. They are now all believed to be off the aircraft. The seven crew remain on board. Muscat has been tweeting the developments regularly, he says he has been in contact with Libyan Prime Minister Faez al Serraj.
The Libyan state-owned Afriqiyah Airways flight 8U209 set off from Sabeh at 8.10am GMT on 23 December and was destined to reach the Libyan capital, Tripoli, at 9.20am.
As the hijacking unfolded, Muscat tweeted that the Airbus A320 had been diverted to Malta in what he described as a "potential hijack situation". He added that "security and emergency personnel were standing by to deal with the situation".
Reuters reported a senior Libyan security official as saying: "The pilot reported to the control tower in Tripoli that they were being hijacked, then they lost communication with him. The pilot tried very hard to have them land at the correct destination but they refused."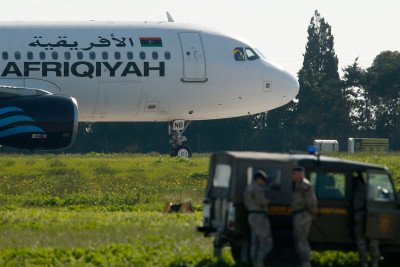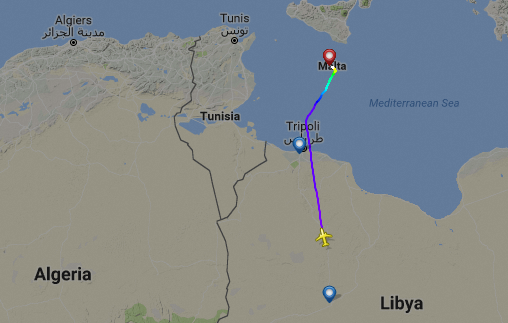 More to follow...
Note: IBTimes UK has received conflicting claims about the number of hijackers on board, which has oscillated between one and two as the situation has evolved. It is now reported there are two hijackers by a local news source.