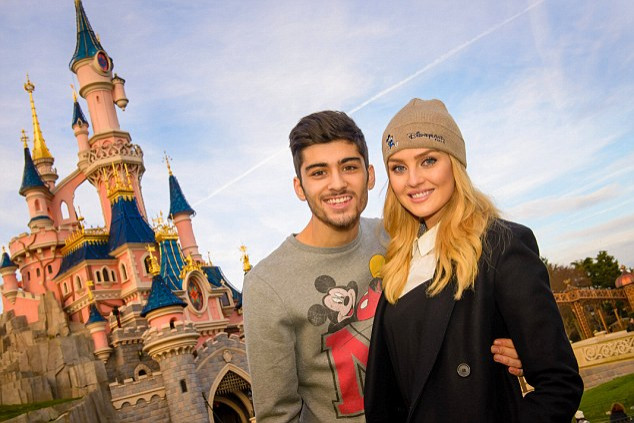 Perrie Edwards was reportedly left "devastated" after Zayn Malik called off their engagement in July, but it looks like time has been a great healer. The Little Mix singer has revealed she is moving on from the One Direction star and now enjoying single life.
The 22-year-old star has said she has been busy going out with her bandmate, Jade Thirlwall. "I'm having an absolute blast. We have a bit of banter with guys in nightclubs... I love it," she told the Daily Mirror. "I love going out. I'm feeling brilliant and I'm in a good place – and I've got new hair."
The Black Magic hit maker's comments come days after she sent the rumour mill into overdrive by posting a snap of her and backing dancer Rycardo Gomez on Instagram with the caption: "Reunited with this one last night! My love for this boy is outrages! I adore my Riri! @rycardogomez_"
After fans began questioning the nature of their relationship, Malik jumped on Twitter to quash any suggestions that he might be burning with jealously with a cryptic tweet that read: "I don't want you to wait for me, I'm not coming home."
Although it had initially been thought that Malik quit One Direction in order to save his relationship amid reports of alleged infidelity, weeks after the couple bought a house together it was revealed they had broken up. Their £4.2m ($6.4m) home is back on the market, two months after they moved into the property.
Earlier in August, the X Factor alumnus proved there was no love lost between him and Edwards when he took a swipe at Little Mix ahead of their performance at the 2015 Teen Choice Awards. He retweeted a message from another account that asked followers to "retweet" if they think Little Mix rivals Fifth Harmony have "the better single", or "favourite" for Perrie's band's single. On 17 August, he also shared a cryptic tweet that read: "Nothing changed you just never knew."