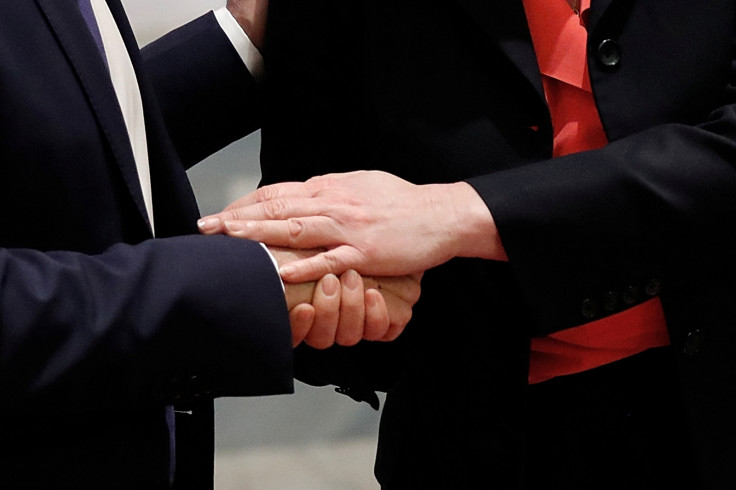 Christmas was a life-changing event for two Hawaii men, who have been best friends for more than 60 years. Walter MacFarlane and Alan Robison from Honolulu, who first met each other in sixth grade, discovered they are biological brothers.
All these years they have been best friends, playing high school football together and joking about marrying the same girl, oblivious to the fact that they have a close DNA bonding. The pair even sent their children to the same schools they attended and vacationed together as families.
MacFarlane, 74, never knew who his father was while Robinson, 72, was adopted as a newborn and had no idea about his birth family. However, the mystery unfolded around Christmas when MacFarlane, who is 15 months elder to Robinson, started using DNA ancestry tests to search for his long-lost birth father but found his brother instead, the CNN reported.
Talking about the incredible discovery, MacFarlane's daughter Cindy Macfarlane-Flores, who helped her father in the process, said: "The strongest DNA relationship was Robi737, which the test said would be a half-brother. My first thought is that they were related via the father.
"But when I looked at their X chromosome, which is only carried by the mother, it was an identical match. It hit me like a ton of bricks that they have the same mother!"
She said she immediately reached out to her parents and asked if they knew anyone who might use a name like "Robi737" and it was soon found out that it was her father's best buddy, Robinson, who flew 737 planes as a pilot for Aloha Airlines, the Mirror reported.
Expressing his happiness, Robinson said: "This is the best Christmas present I could ever imagine having. I had a younger brother that I lost when he was 19, so I never had nieces or nephews. I thought I'll never know my birth mother, I'll never have any nieces or nephews."
MacFarlane was born in 1943. His mother, Genevieve, was planning to give him up for adoption for some unknown reasons but when her parents found out, they decided to informally adopt their grandson. Fifteen months later in 1944 when Robinson was born, he was immediately given up for adoption to some other family.
"We still hold her in the highest regard and understand that the actions and decisions she had to make back then were for the best," Cindy told the news channel, referring to her grandmother.
On 23 December, during a Christmas party, the brothers made the surprising announcement to their extended family. "Normally I don't cry easily, but I broke down in front of everyone, the emotions were so strong. It was such an overwhelming experience. The family was so warm and nurturing and accepting," Robinson said.