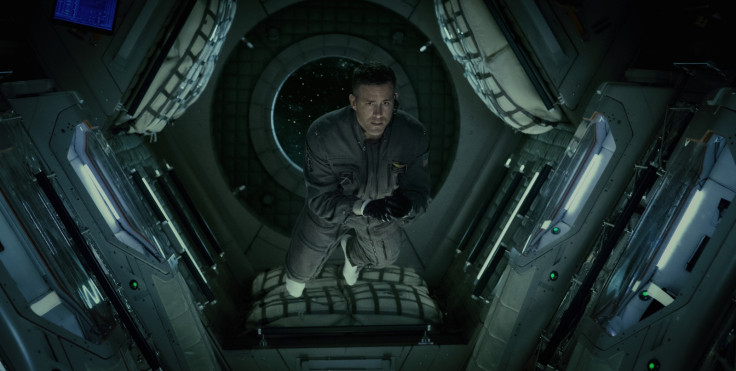 Columbia Pictures' Life screened at South by South West (SXSW) film festival over the weekend and since then, a handful of reviews of the film have made their way online. (Well, eight reviews have made their way online to be exact)...
Starring Ryan Reynolds, Rebecca Ferguson and Jake Gyllenhaal and directed by Daniel Espinosa, the film centres on the six-strong crew assigned to the International Space Station, as they are tasked with investigating an organism from Mars. But what the team excitedly confirm is the first sign of life outside of Earth is far more intelligent than they first realise and poses a deadly threat to everyone on board.
Almost all of the reviews make comparisons to the Alien franchise which (unfortunately for Life) releases its sixth instalment in just a couple of months. But with both a similar premise and tone, the similarities were inevitable, so what else did the critics have to say about Espinosa's scary sci-fi outing?
Variety: "Life's a thrill when it's smart, but it's even more exciting when the characters are dumb – which is ultimately a paradox the film wears proudly, to the possible extinction of the human race."
Den of Geek: "Despite its flaws, Life is still fun. An inch-deep but serviceable monster movie that stars one hell of a creepy creation ([which wraps itself] around a person's arm or leg [in a way] that made even this hardened horror fan a little squeamish)."
Metro: "On the whole it's cool and confidently made, most of it comprised of one problem-solving activity after another. Espinosa — of the far more chaotic Safe House and Easy Money — lets the camera glide soothingly through zero gravity in slow pans and long takes that luckily don't smack too much of Gravity. In two years you'll confuse Life with such fellow Alien rip-offs as Galaxy of Terror and Creature, but while it's in front of you it's lean and mean."
Hollywood Reporter: "Like its eponymous carbon-based critter, which spends most of the movie rushing from one corner of a space station to another as our heroes try to starve it of oxygen, the movie may suffocate in the anticipatory atmosphere surrounding Alien: Covenant."
"Genre fans won't be too shocked by the way [it] plays out. But most would be quite surprised if Life's hints at a sequel lead to even a single spin-off, much less the decades-long afterlife enjoyed by Ridley Scott and Dan O'Bannon's versatile face-hugger."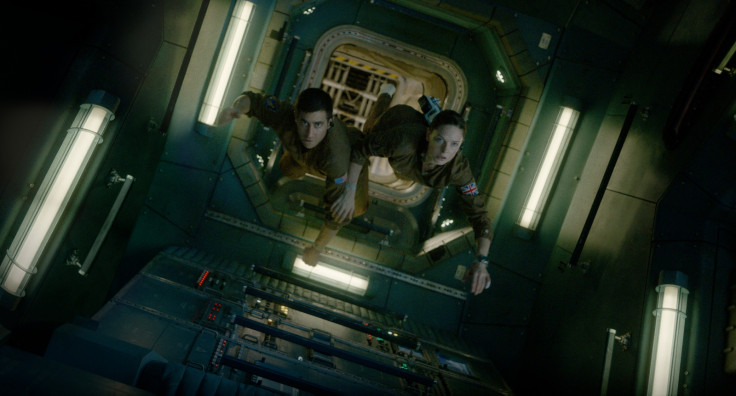 Uproxx: "This is an obvious homage, but it's a good one. It felt purposely claustrophobic and it was scary and it has a nifty sort of twist at the end that was genuinely disturbing.
"No one will do the 'alien kills people on a spaceship' genre better than Ridley Scott did in Alien. But that doesn't stop Life from being a pretty good, and scary, reimagining of this scenario."
LRM: "For diehard fans of science fiction, Life is a welcome addition to the genre, even if it may not be as entertaining to mass audiences as The Martian or others, mainly because it is slower and more grounded in reality than the science fiction movies to which modern audiences have become accustomed."
The Playlist: "Movies today are too long and overstuffed; Life is lean, mean, and terrifying. It doesn't have much to say beyond, 'hold up, maybe we shouldn't poke around uncharted terrain so much,' but with actors this committed, set pieces this exciting, and direction this confident, it doesn't really matter. It's a B-movie through and through, and it knows exactly what it is."
GIG News: "Though reminiscent of such sci-fi classics as Alien and Species, Life is a worthwhile addition to the extraterrestrial on the loose genre. Substantial credit in this regard goes to the ever-underappreciated Jake Gyllenhaal, who turns in the latest in a long line of impressive performances.
"Strap yourself in for a cardiovascular screamfest that'll keep you squirming in your seat. A riveting reminder that it still ain't smart to mess with Mother Nature!"
Life is released in both the UK and the US on 24 March.